Lindsay and Dan had a coastal engagement session on and amazingly warm day in December (We were so blessed!). Lindsay was so creative and designed and built the save-the-date banner. We started the session on the waterfront in Morehead City, NC. I really like the way you can see the port in the background while they are on the dock. They chose this area because it is a favorite place for them to come have dinner and they have many happy memories here. I always encourage my couples to use locations for their engagement session that are significant to their relationship. Think about how much more meaningful those images will be in the future.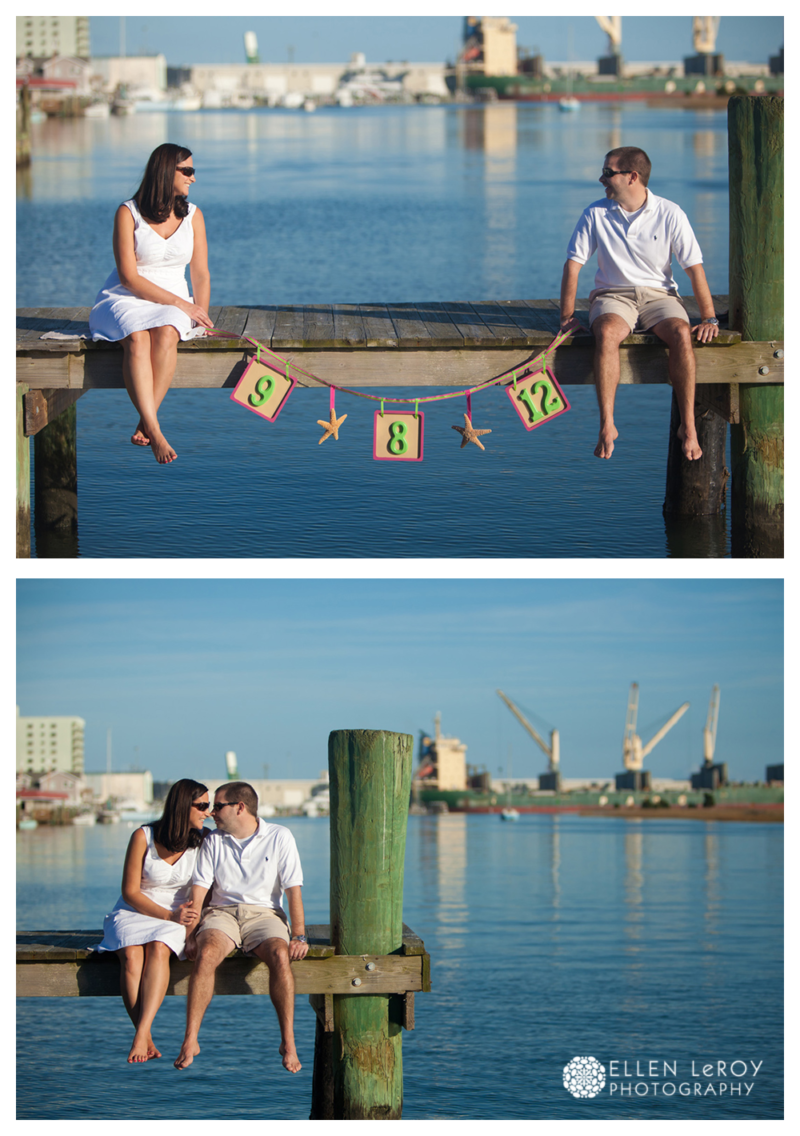 Next, we went to the Oceanana Pier in Atlantic Beach to get a little bit of the beachy look of the Crystal Coast. Oliver, their dog, especially enjoyed this part of the session and tried his hardest to go swimming. I love the pictures where he is tugging Lindsay, and Dan has to link hands with her to keep her from getting pulled into the waves.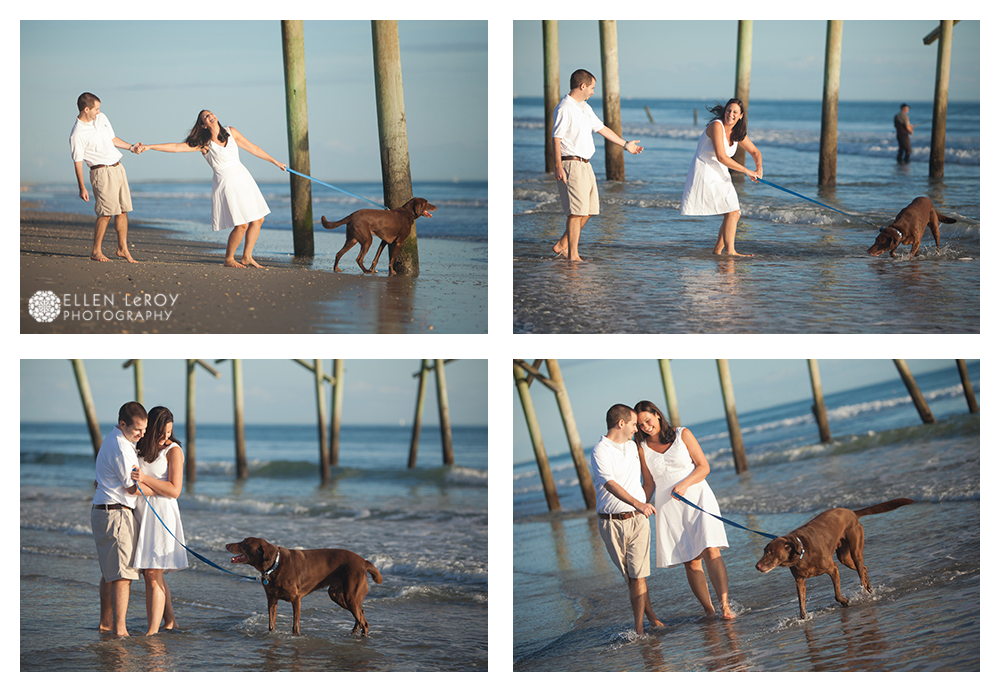 Finally, we went to Fort Macon, where we aimed to use the rustic brick of the fort to come up with an image they could use on their Christmas/Save the Date card. The red really pops in these images. The final Christmas card was very clever. On the front, it said, "Christmas bells are ringing," and then on the inside it said, "and so are wedding bells." They had attached a save-the-date magnet on the inside of the card.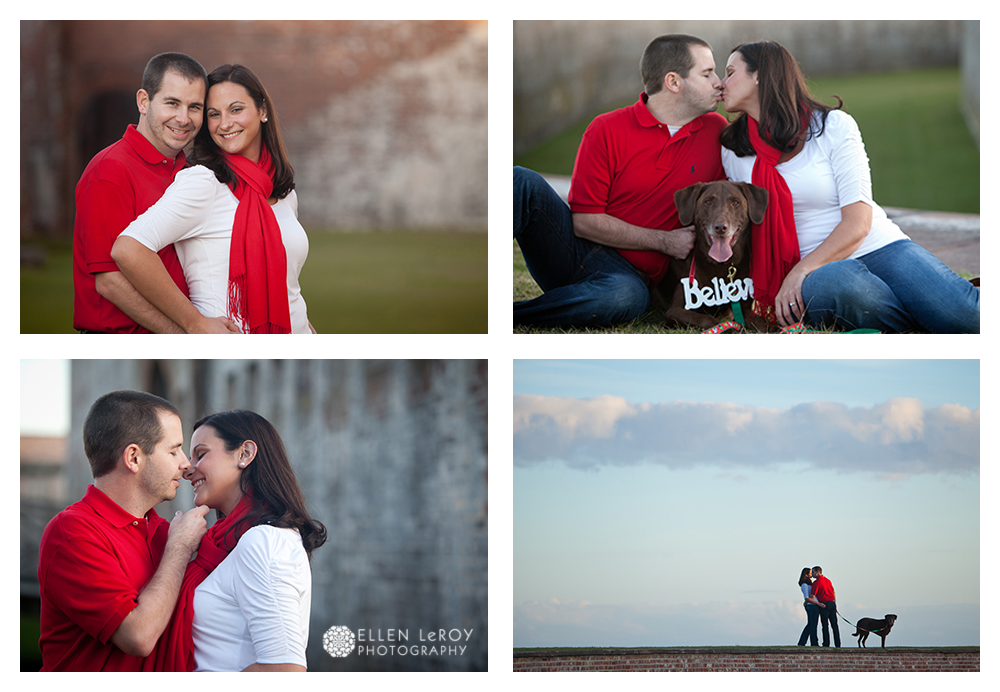 Finally, at sunset we got real creative and did a cool silhouette and a nice off-camera flash shot that really brought out the beautiful clouds of the evening.
If you would like to see the full session, check out this fun video slide show that truly captures their relationship. I can't wait for the wedding!
Please visit Ellen LeRoy Photography's website to see more images in Ellen's engagement portfolio.
Note to Fellow Photogs: If you have any questions about the lighting or techniques I used in these images, please make a comment, and I will be happy to answer it.