I thought I'd give you another example of mom Tracy's amazing styling skills (referred to in my previous post).  This is her selection for this year's family Christmas session.  Knowing she wanted to have an aged-photo Christmas card, she chose black, white, and red for her palette, and added in a touch of vintage jewelry for herself (what a great excuse for a new necklace!).
And here is the an excerpt from her card: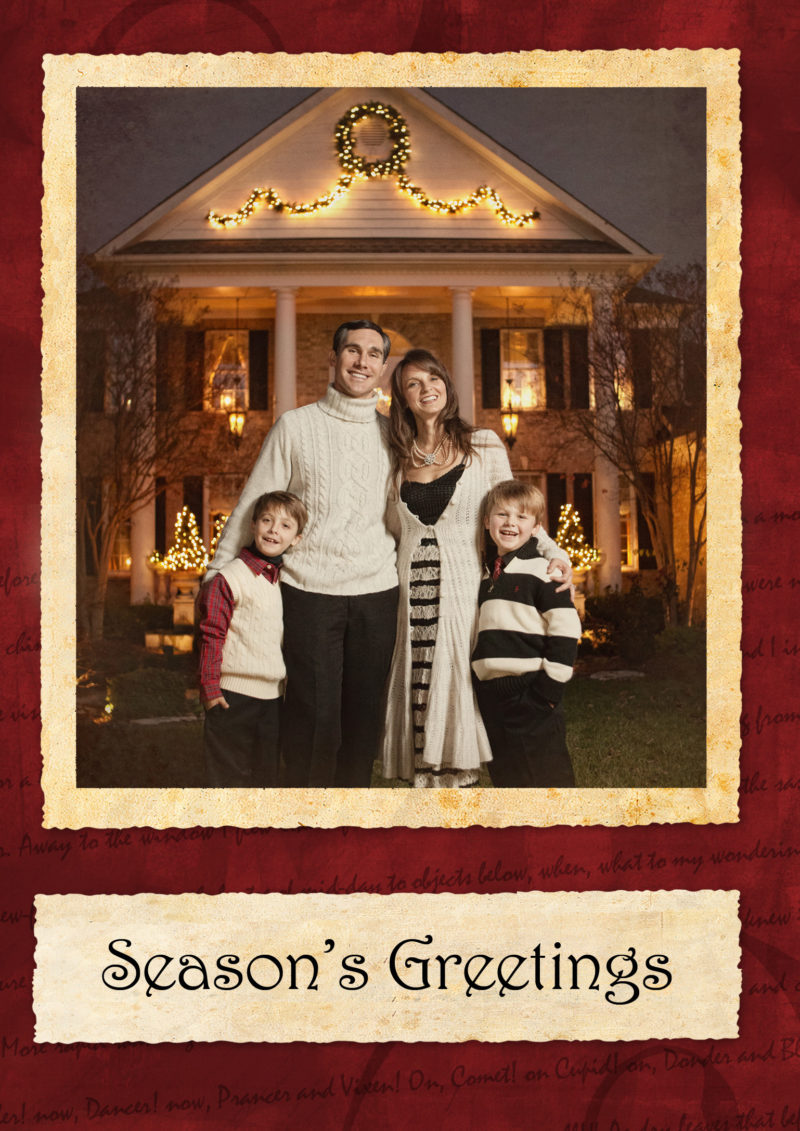 Note for Photographers:  To achieve the aged look of the picture on the card, I took the original image to black and white, added a brown sepia toning for warmth, and then brought back the color in certain areas.  I brought a lot of the red back in the clothing to coordinate with the card border.  I then added a texture from an old book page and used a vintage card template.