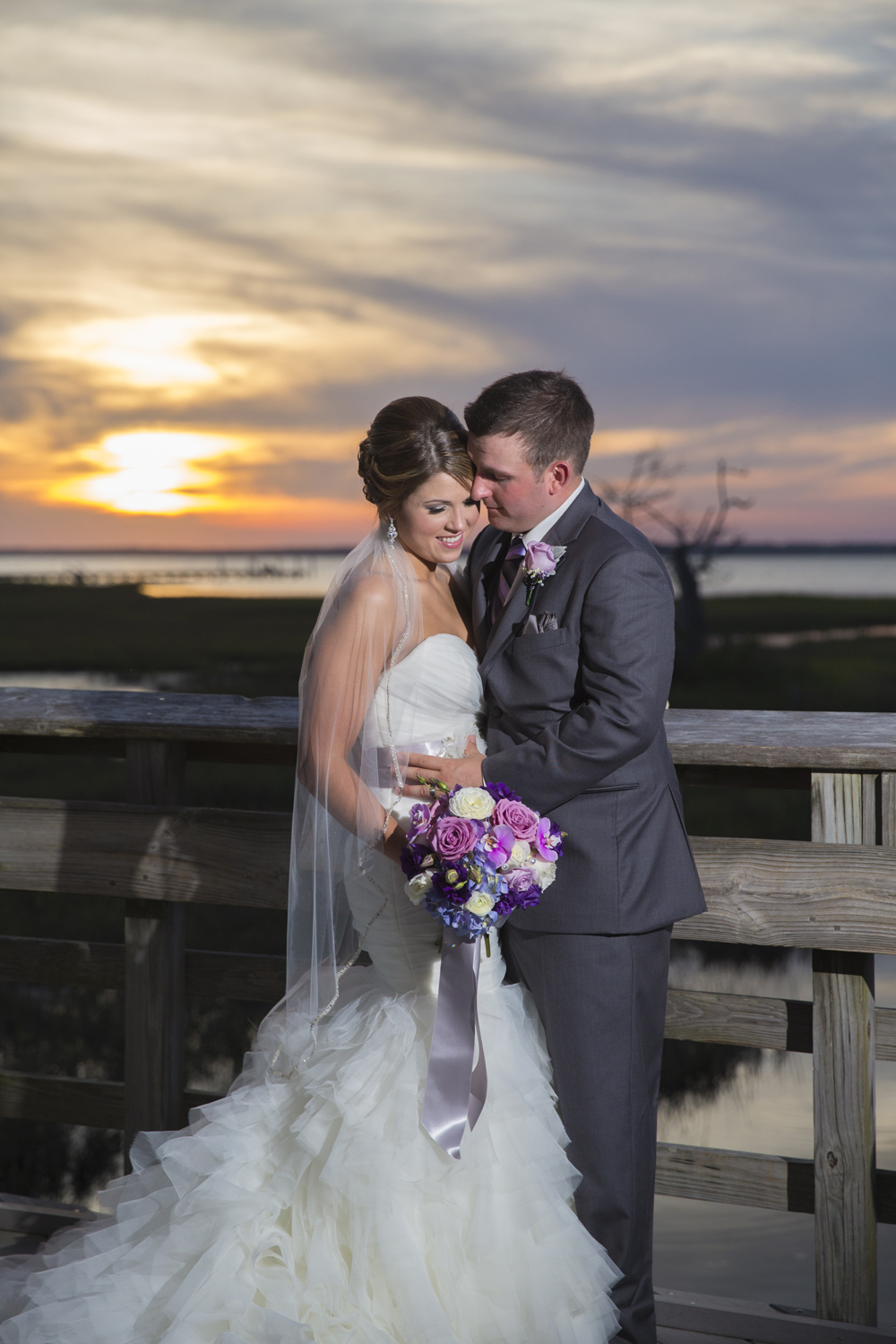 Carrie and Christian had a gorgeous and creative wedding in the spring of 2015.  They held the ceremony and reception at the North Carolina Aquarium at Pine Knoll Shores.  The color scheme was lavender and silver which went perfectly with the location.  "I knew I wanted to incorporate lavender and various shades of purple flowers into my bouquet."  The silver coodinated perfectly with the silver studded belt around the bride's dress.  "We also chose these colors because of our ceremony and reception location.  There is a lot of blue in the Aquarium and we wanted to use colors that looked good in our venue.  Our colors also looked great with our "bling" theme.  I love sparkle, so we wanted to incorporate that into the ceremony and reception and we also wanted to do something that you don't typically see at an Aquarium or beach wedding."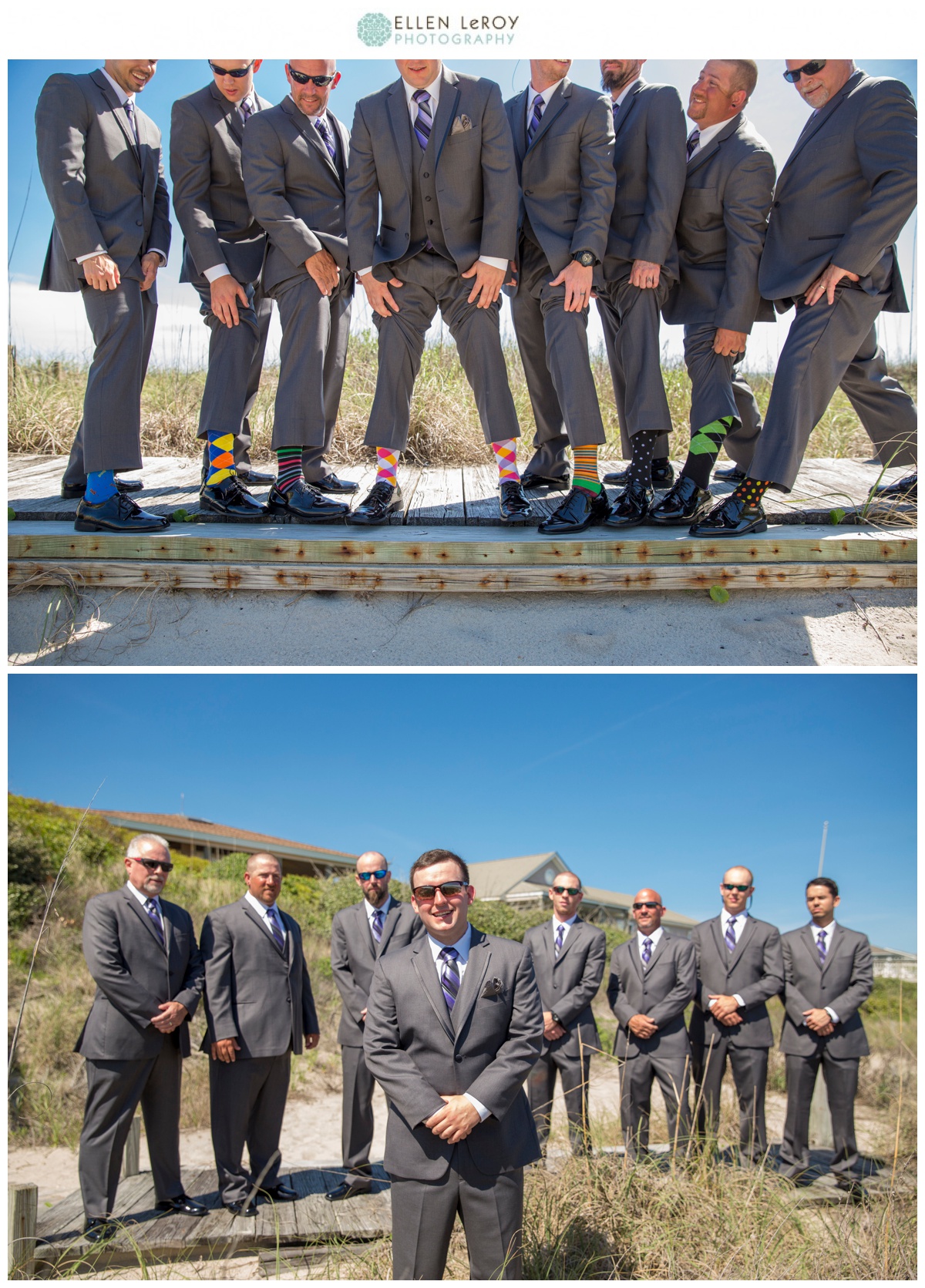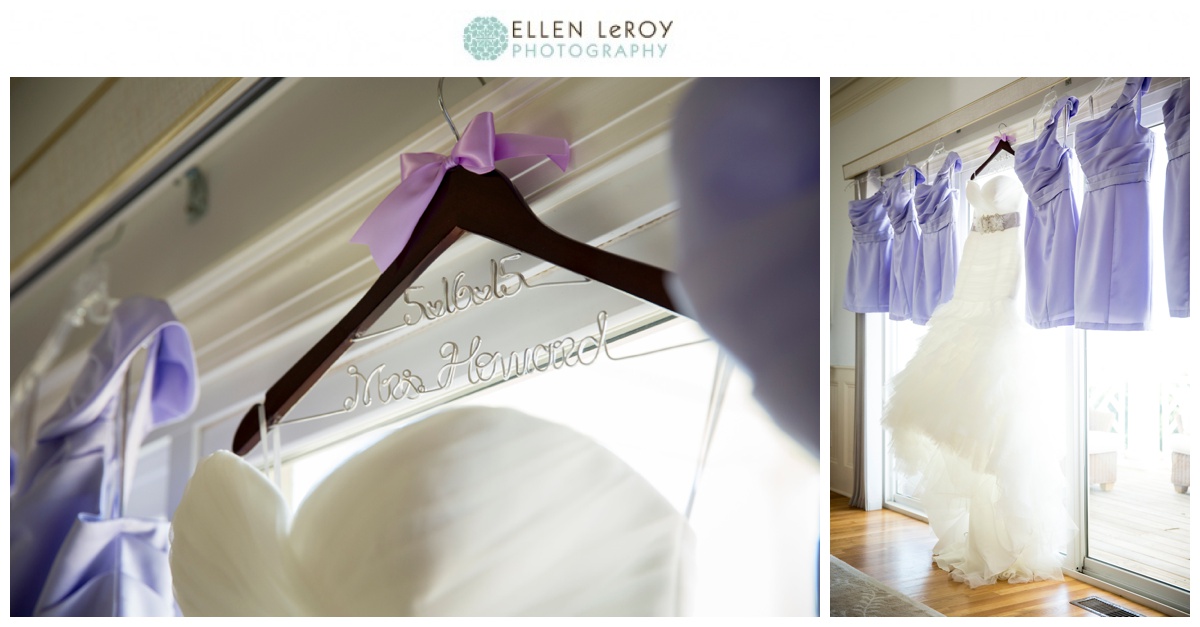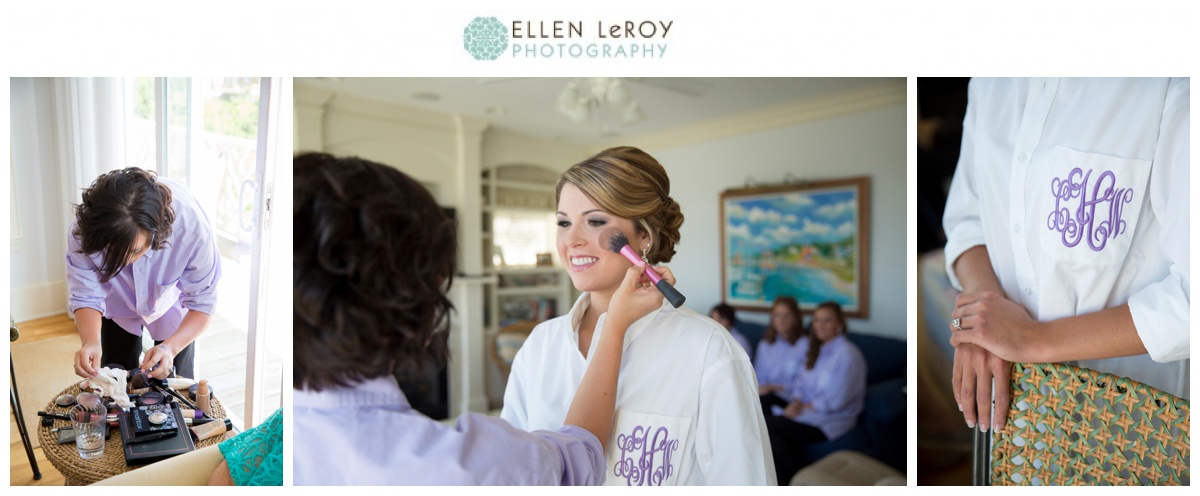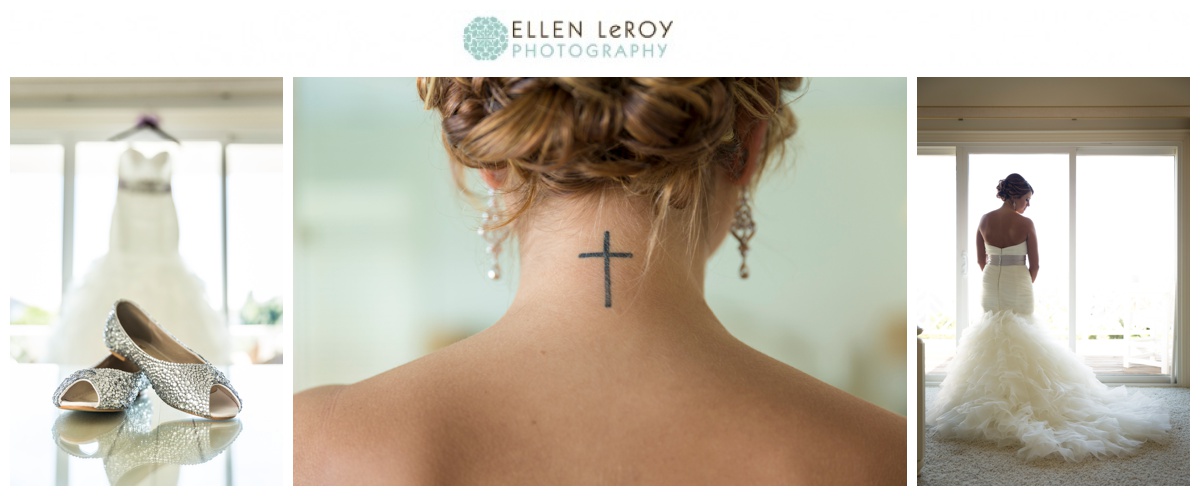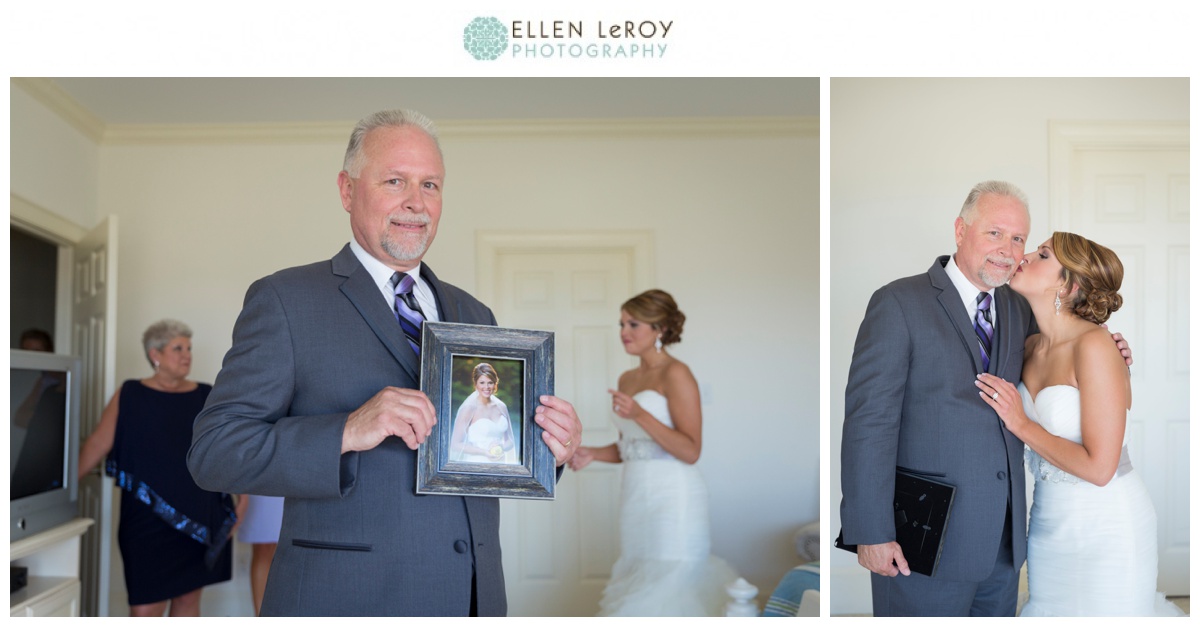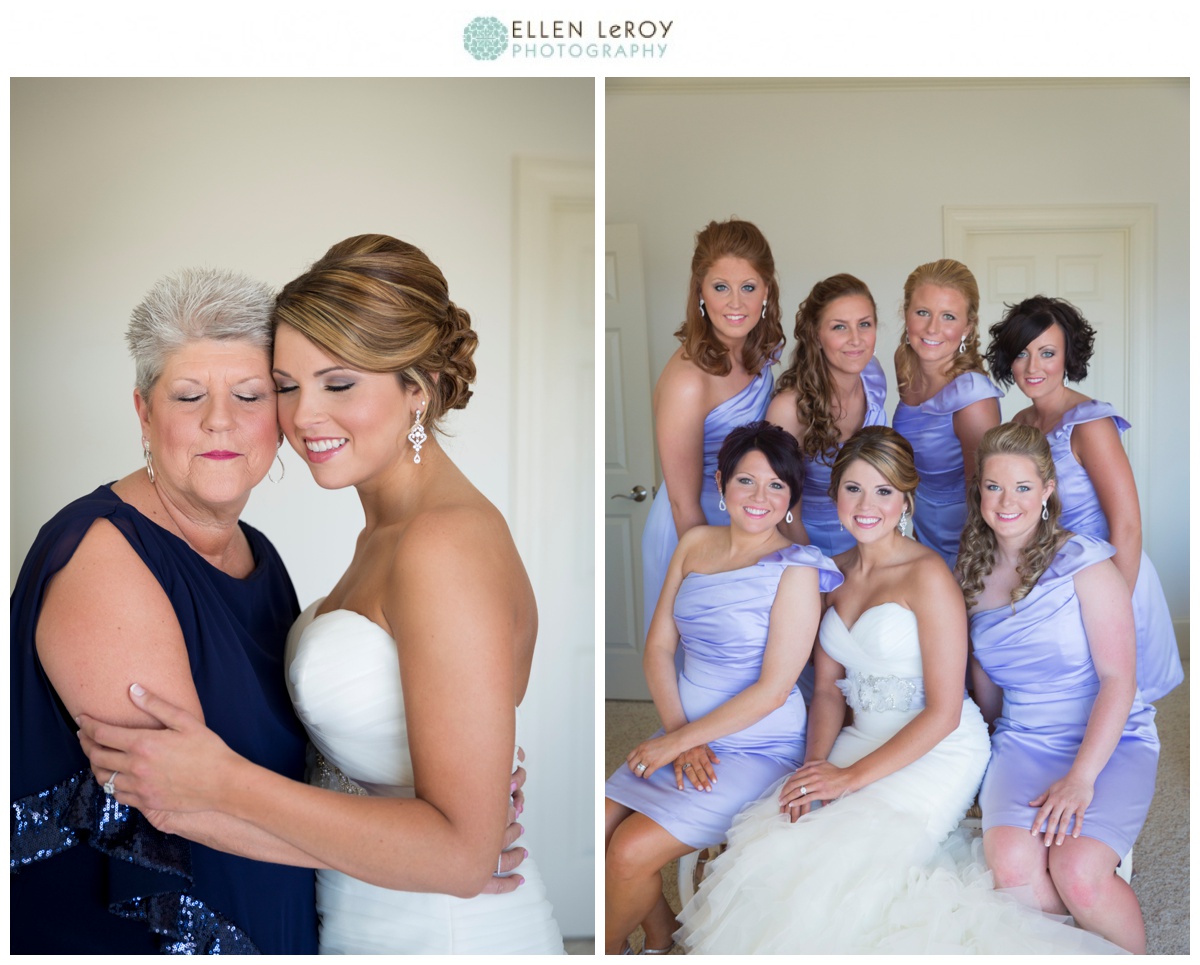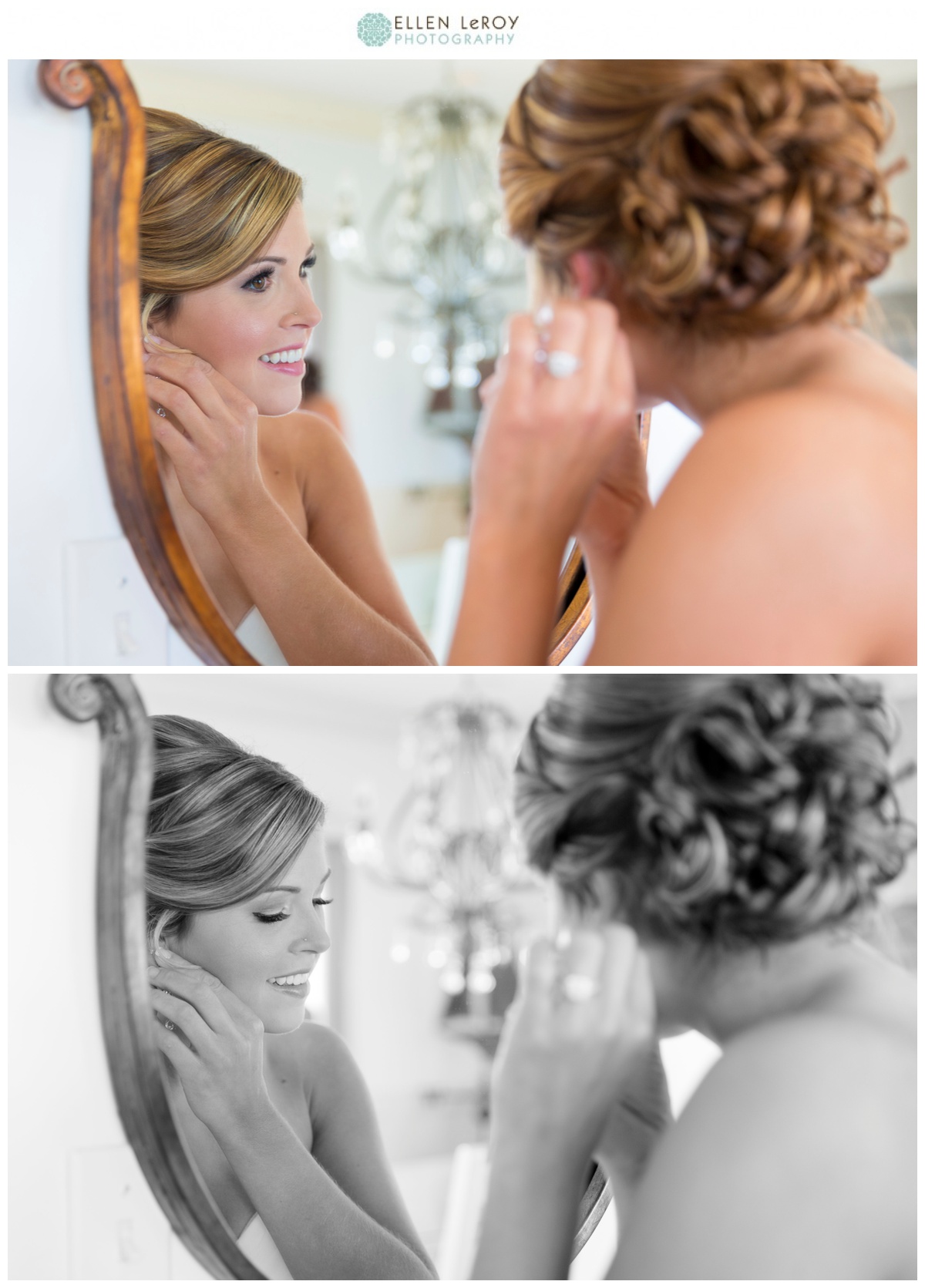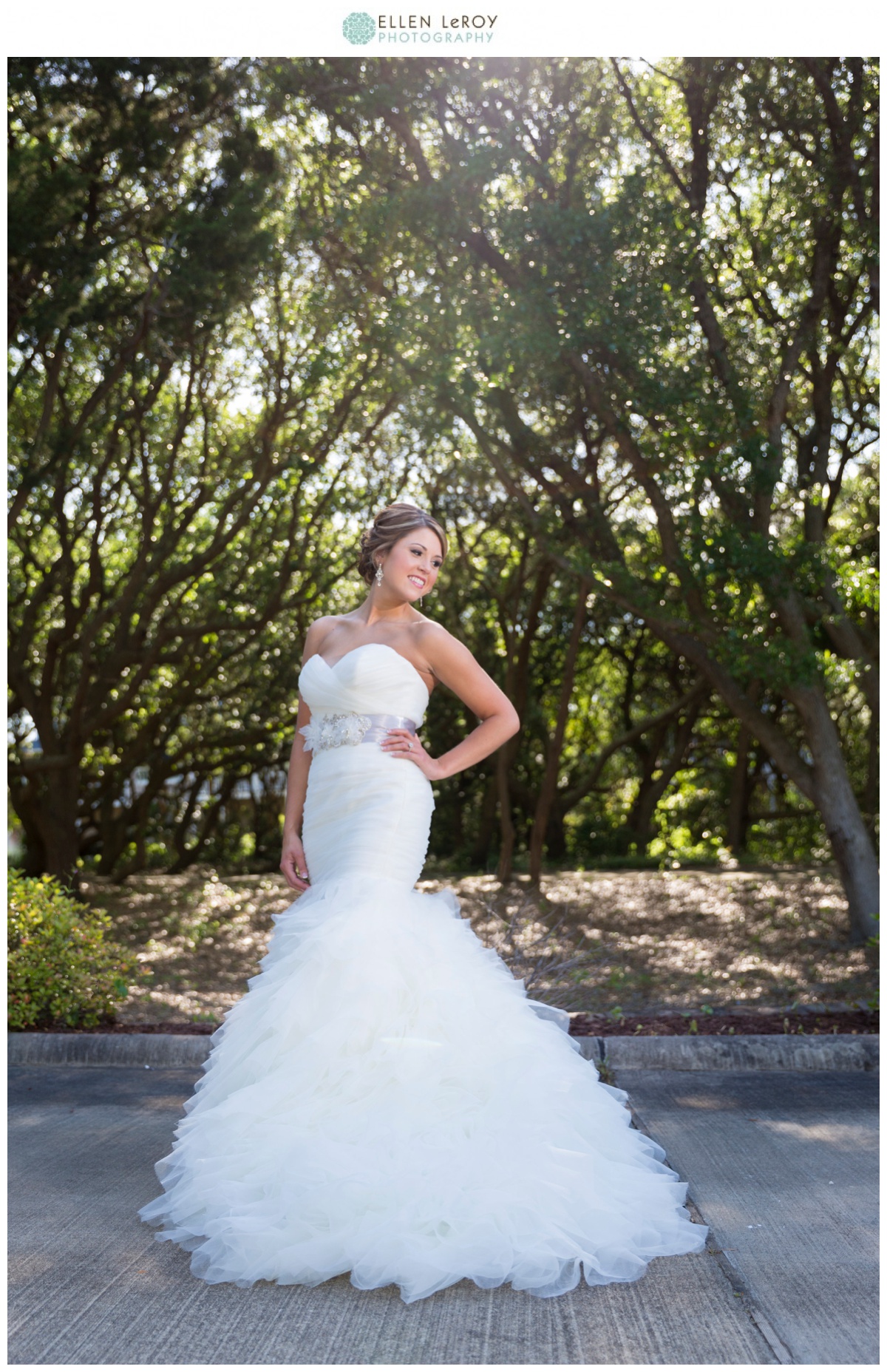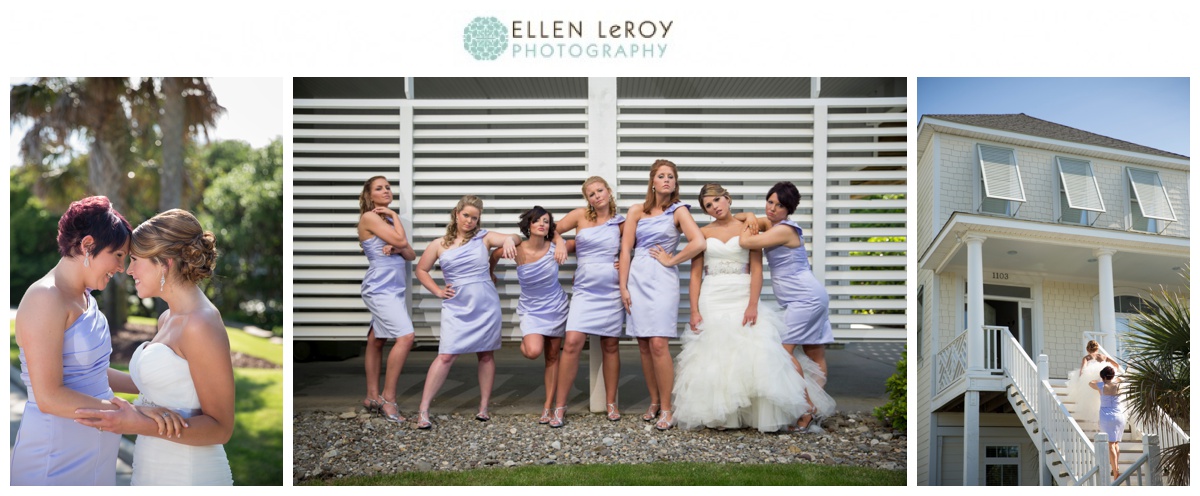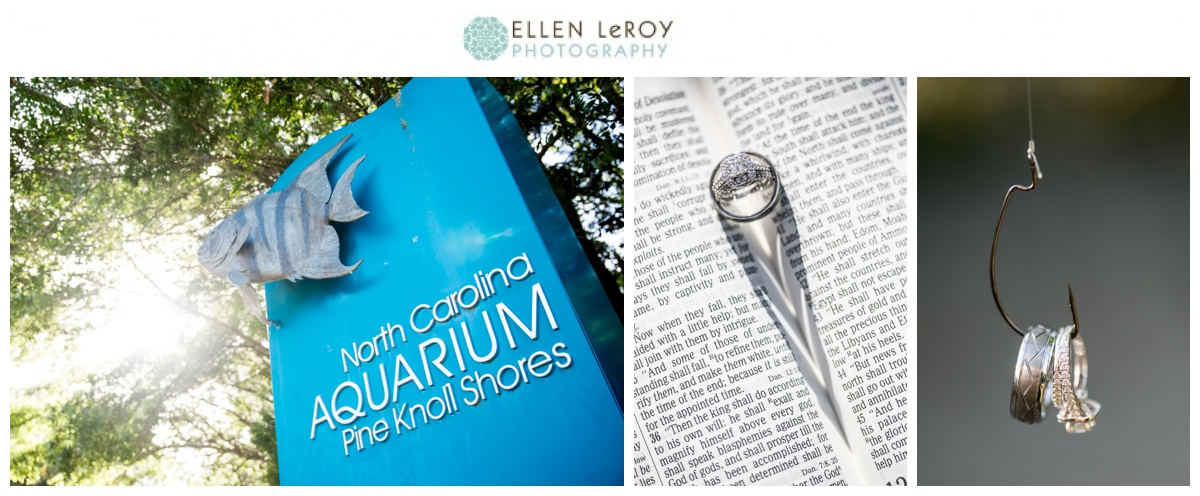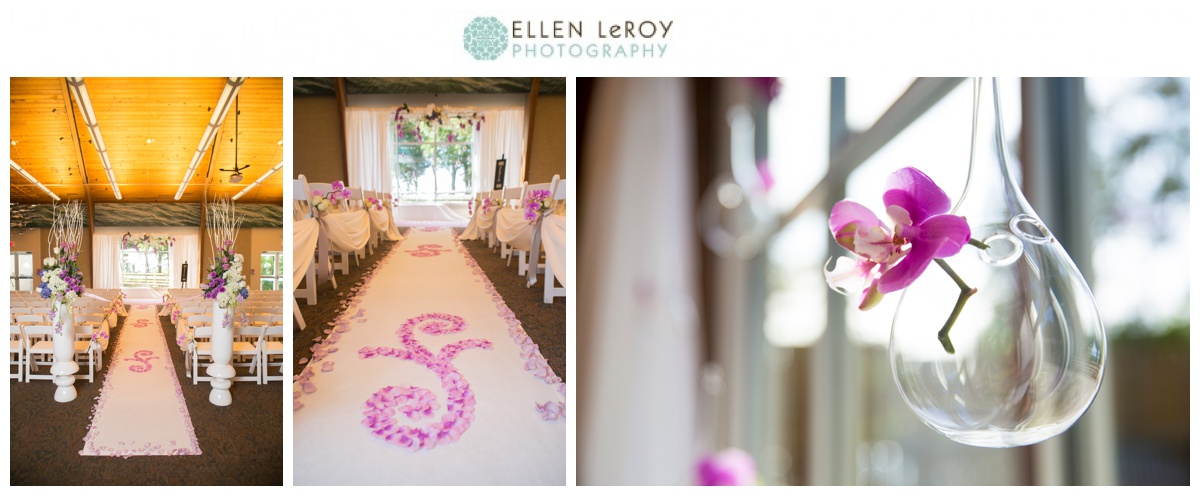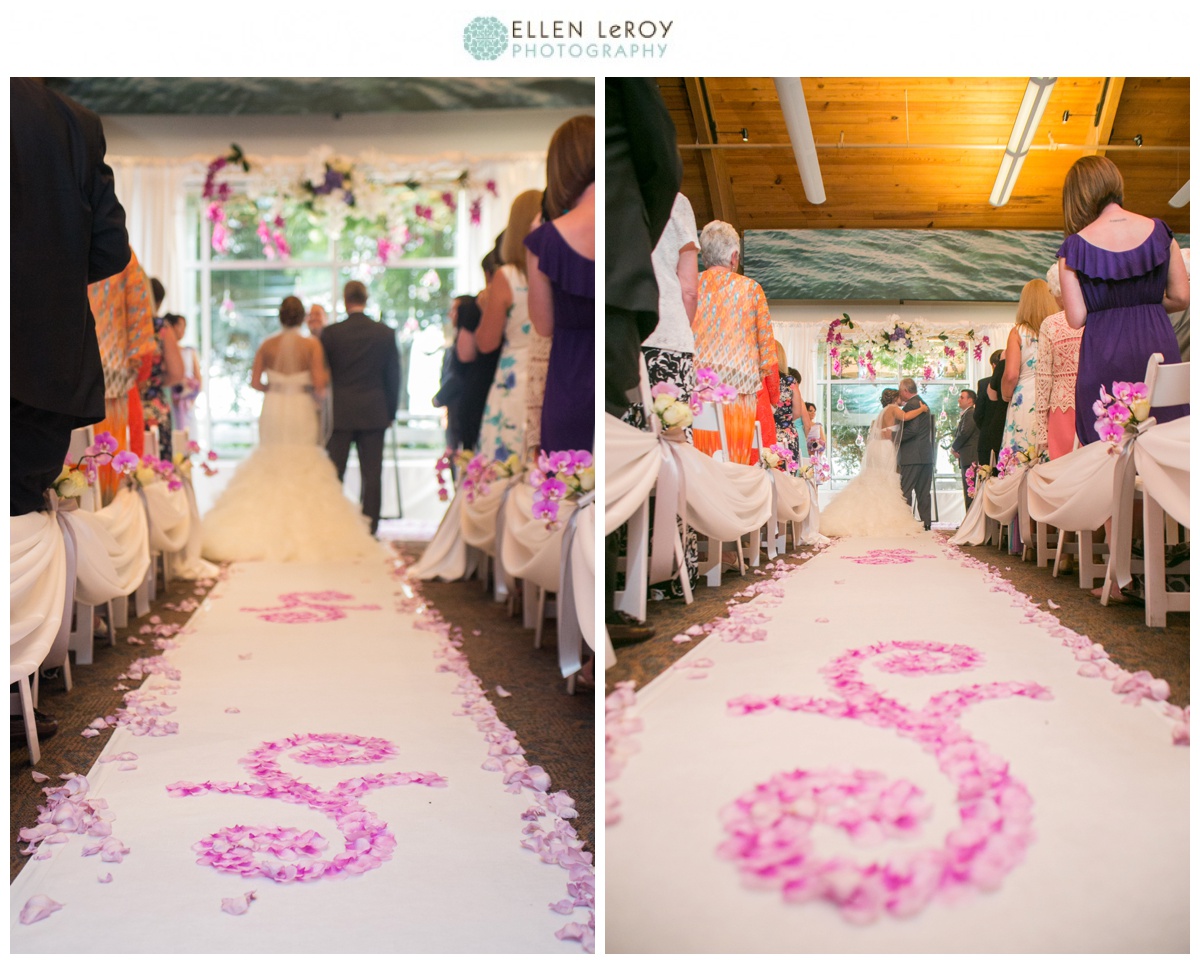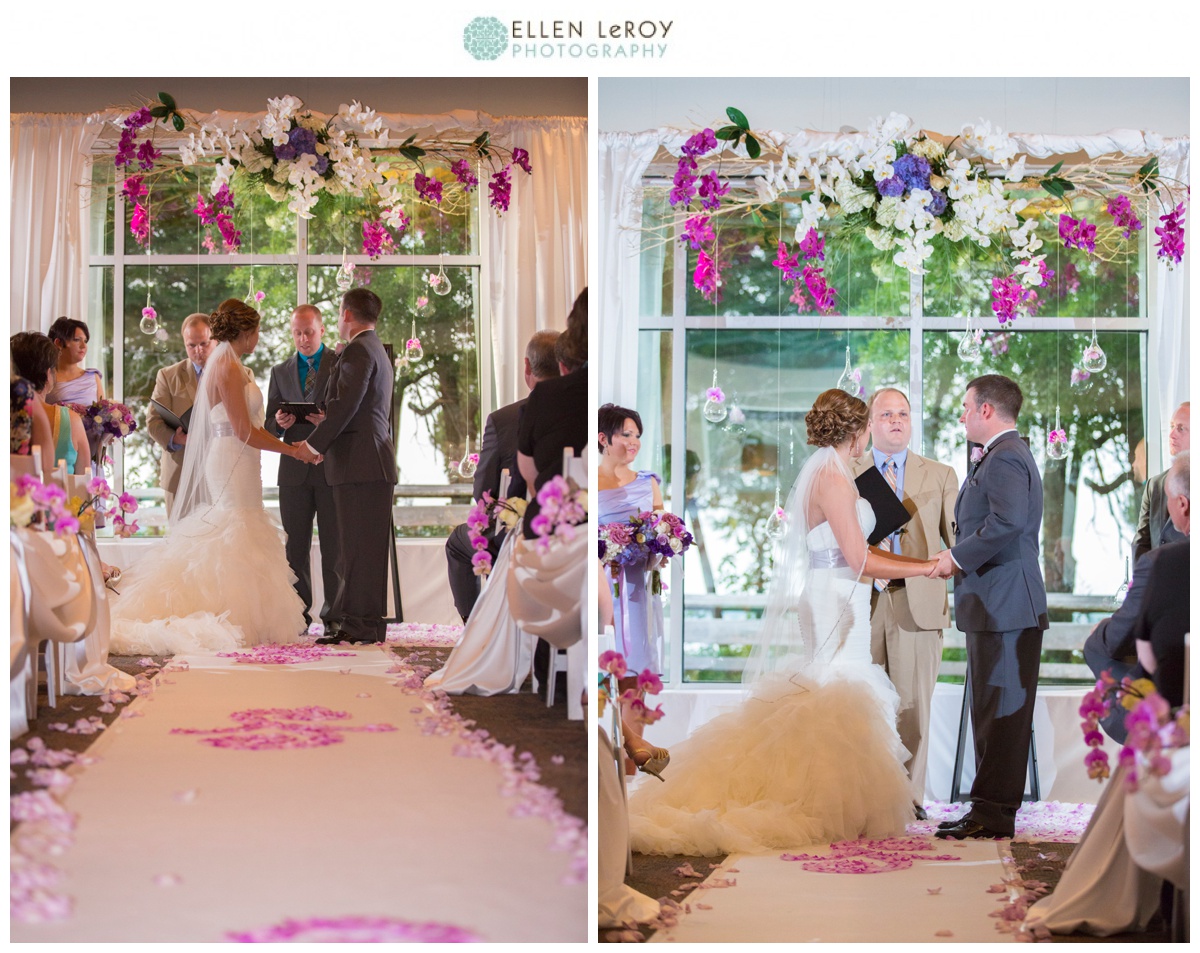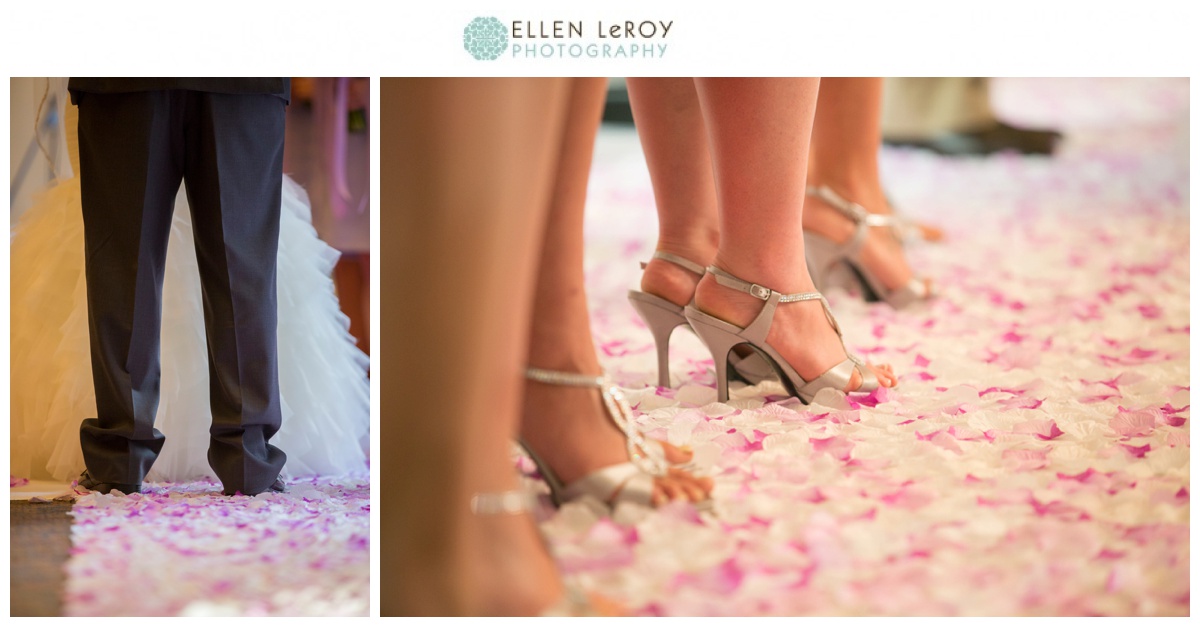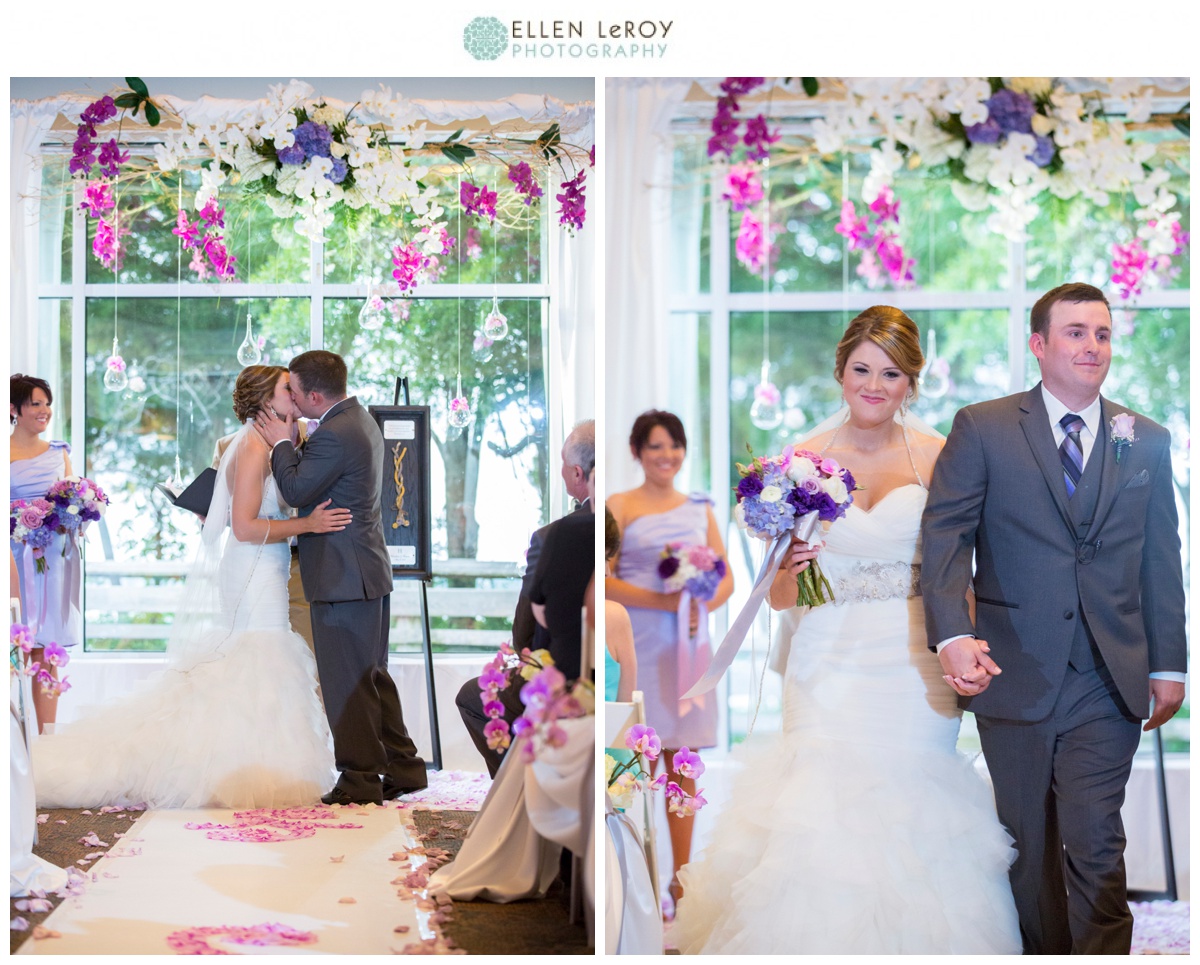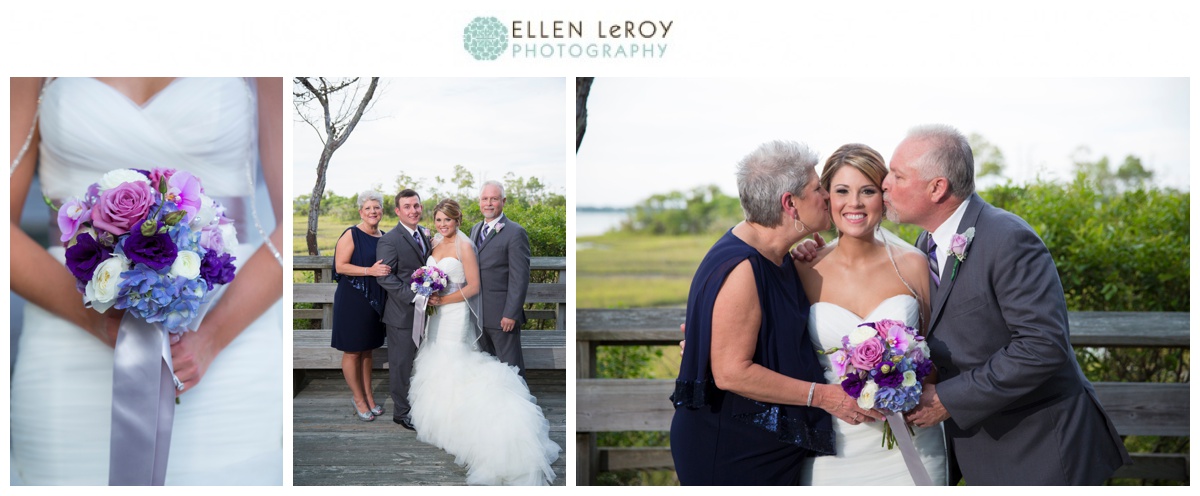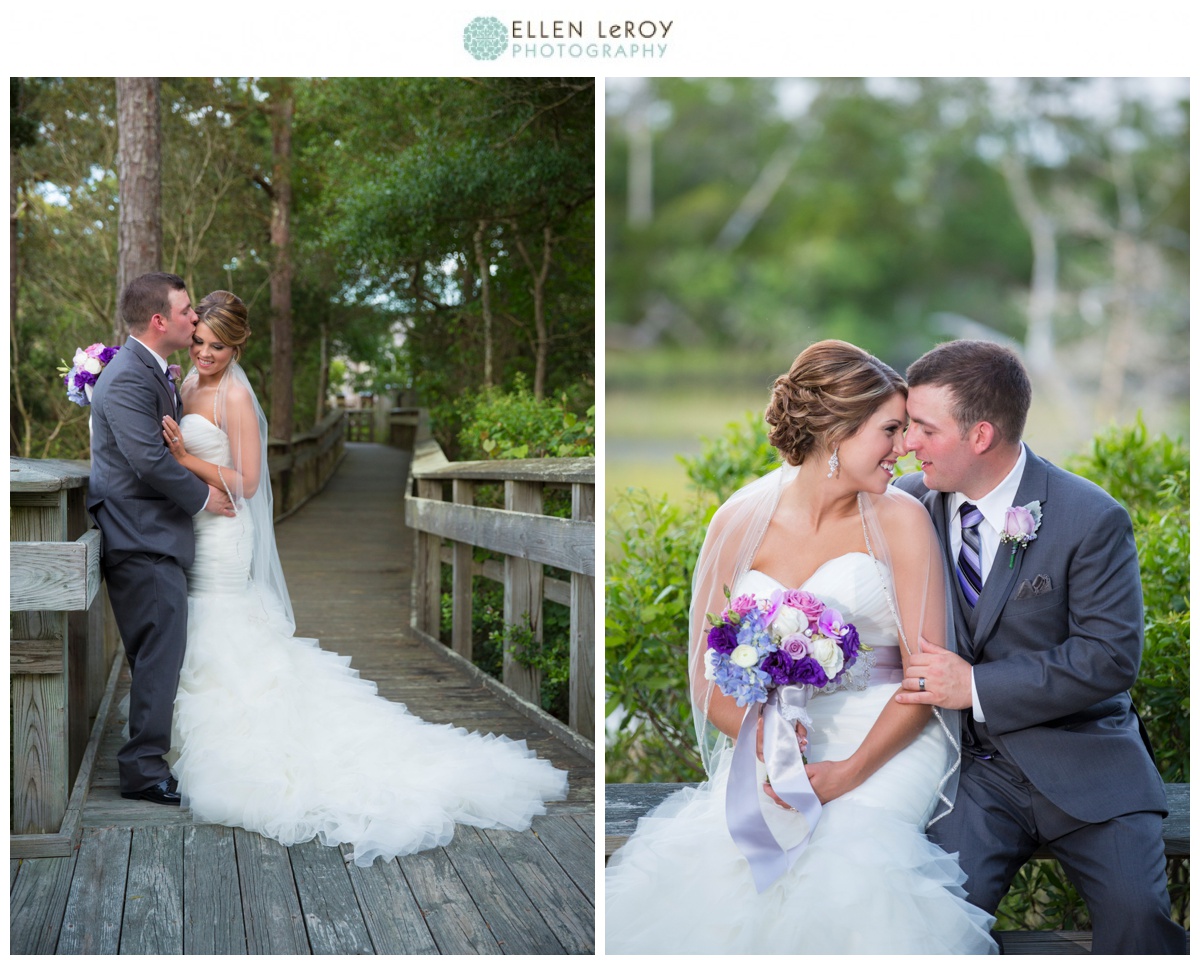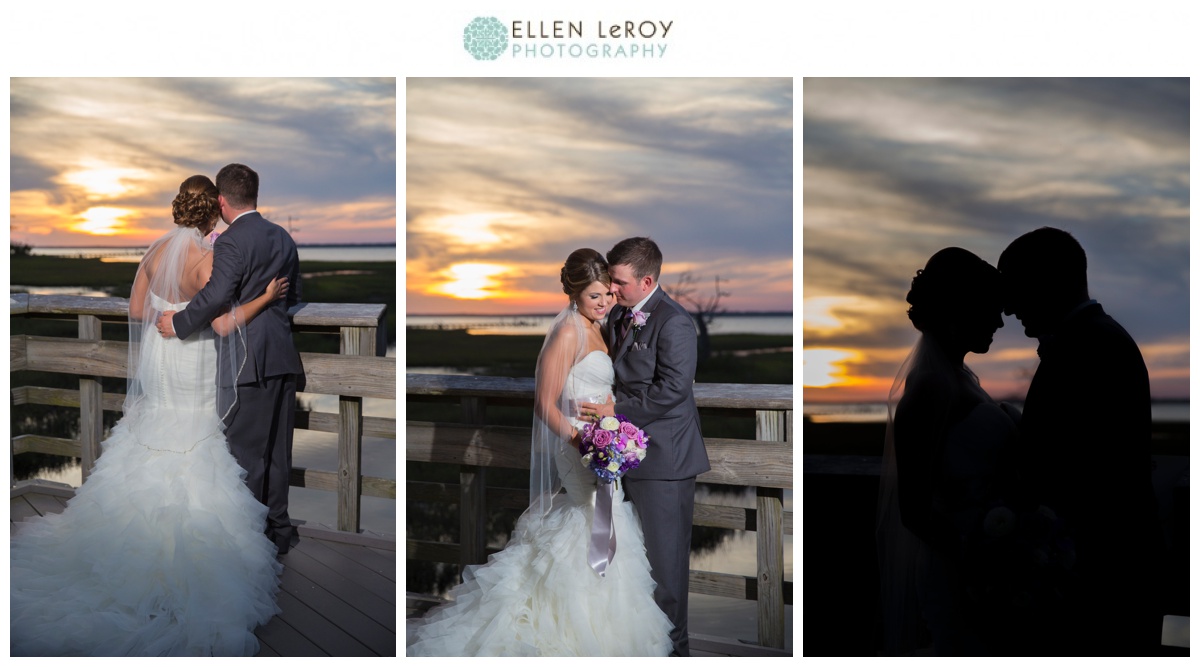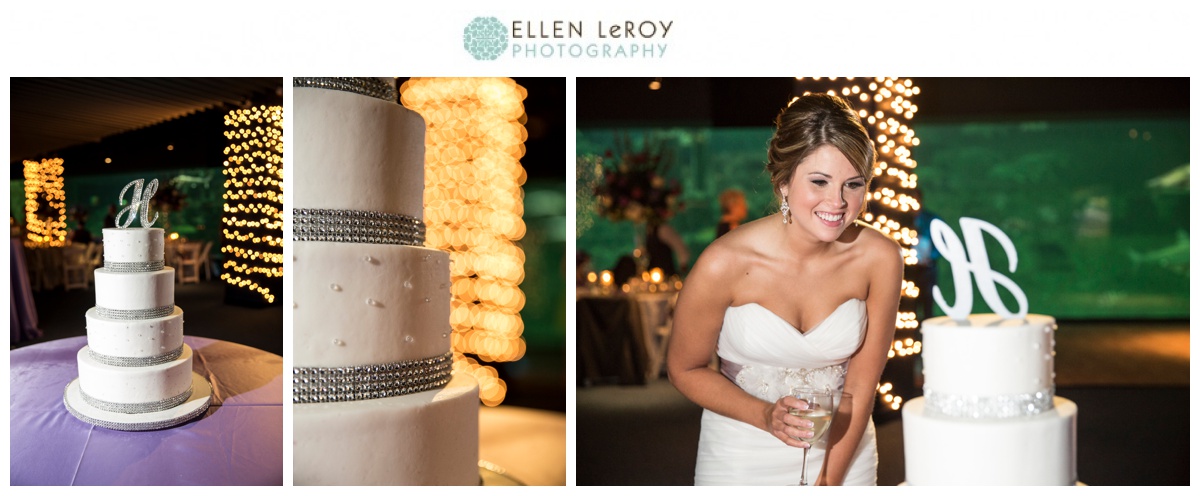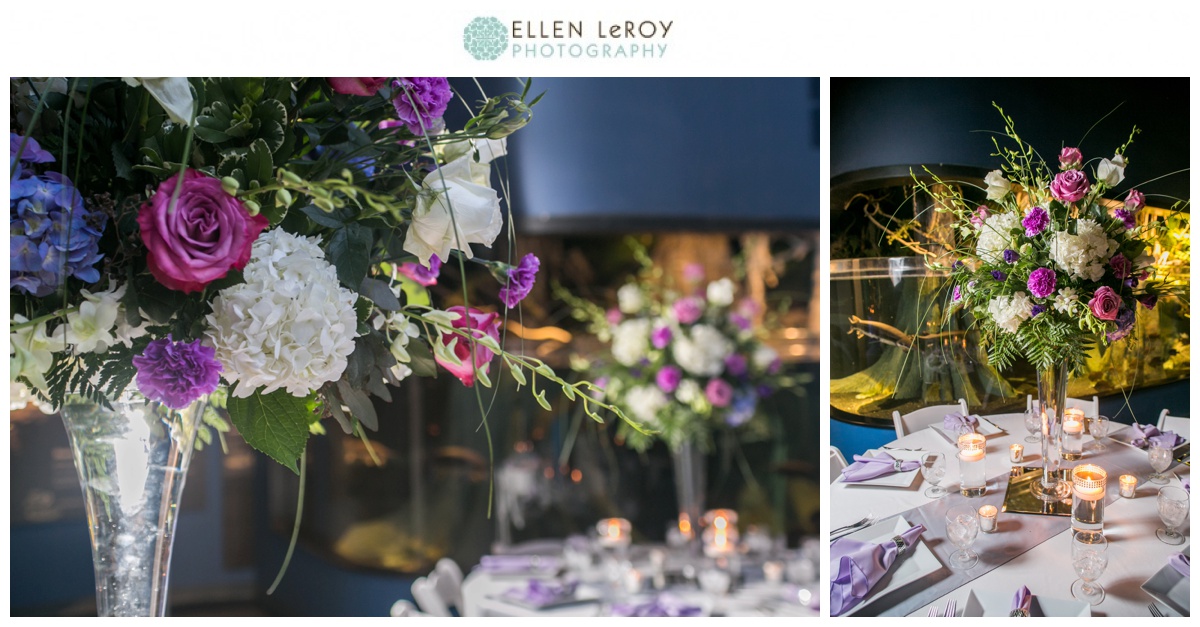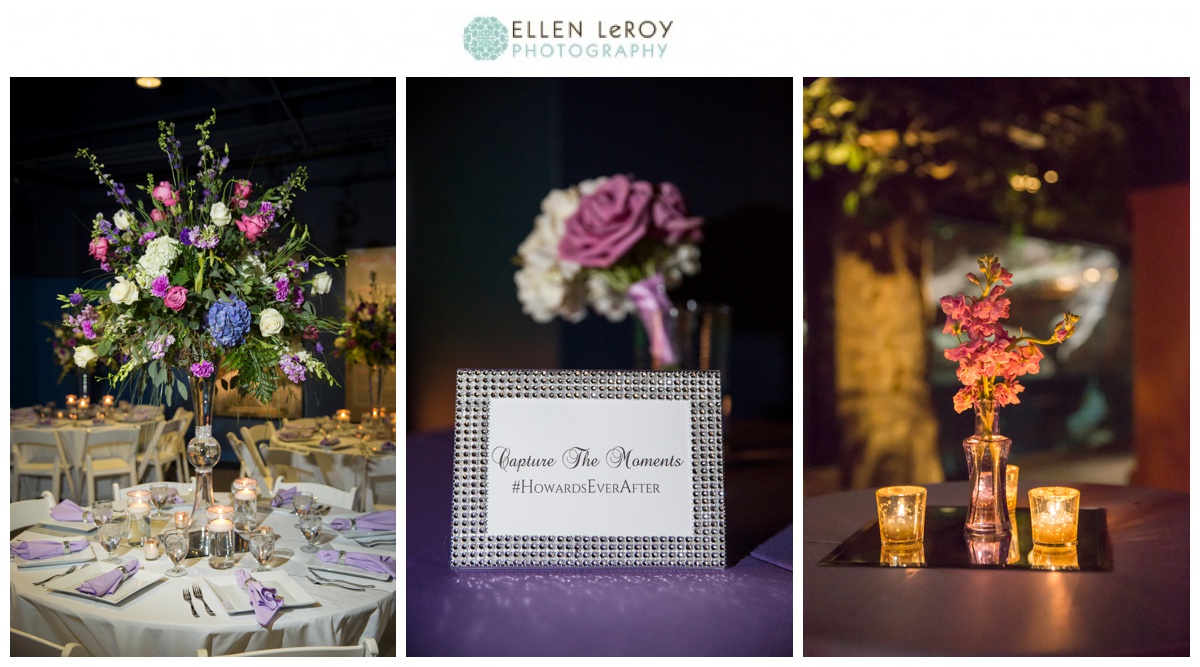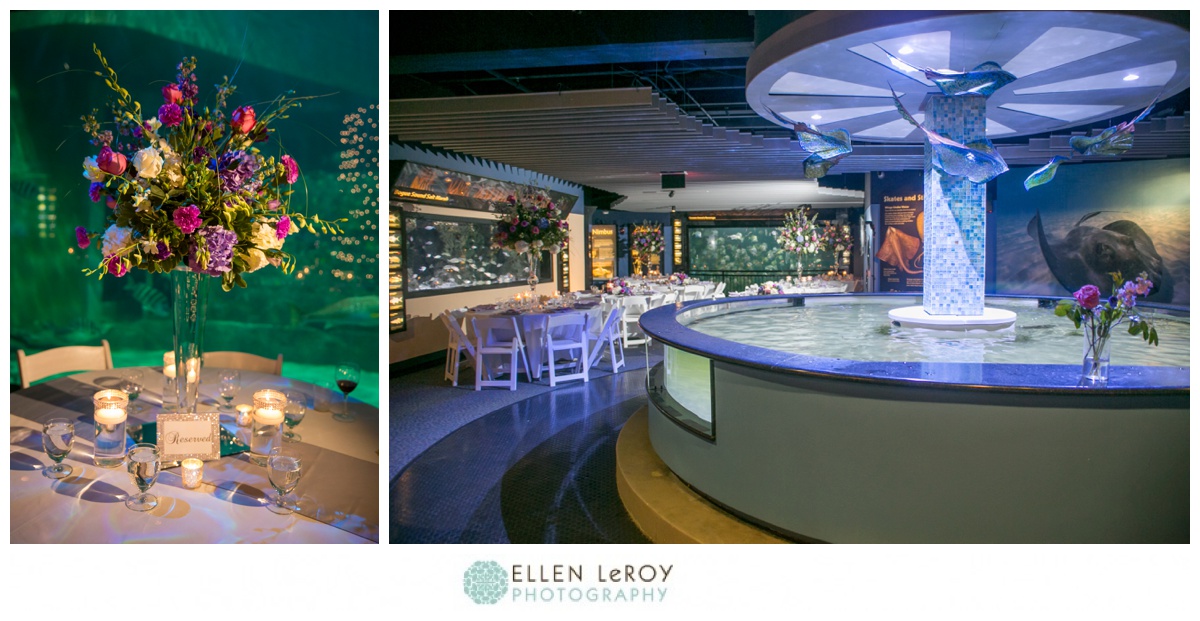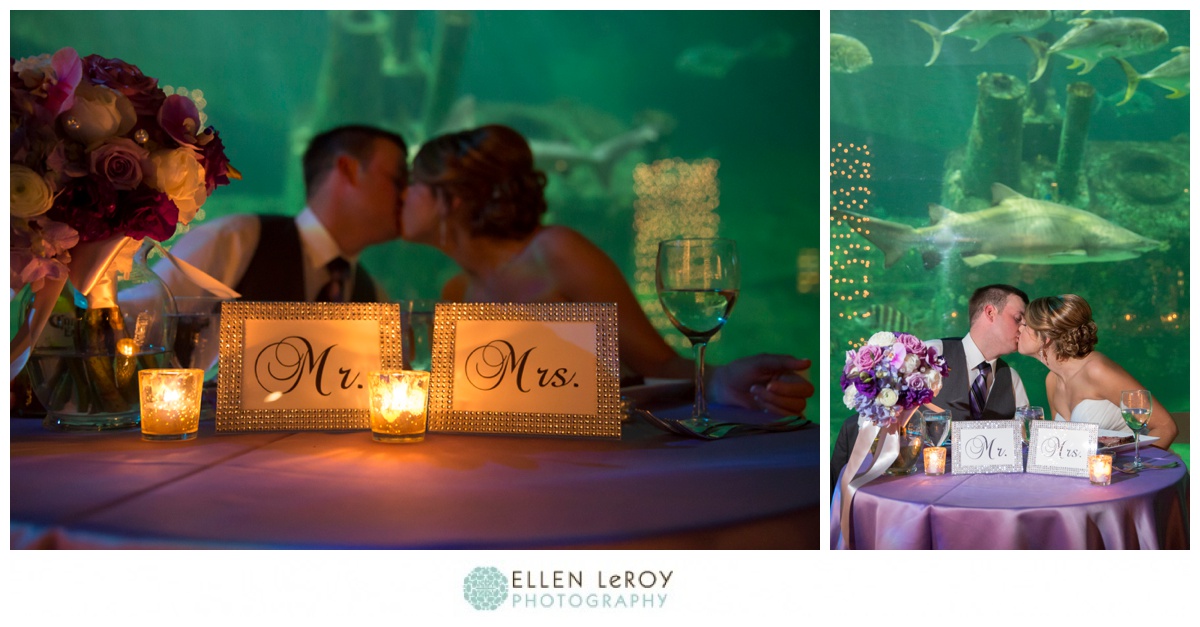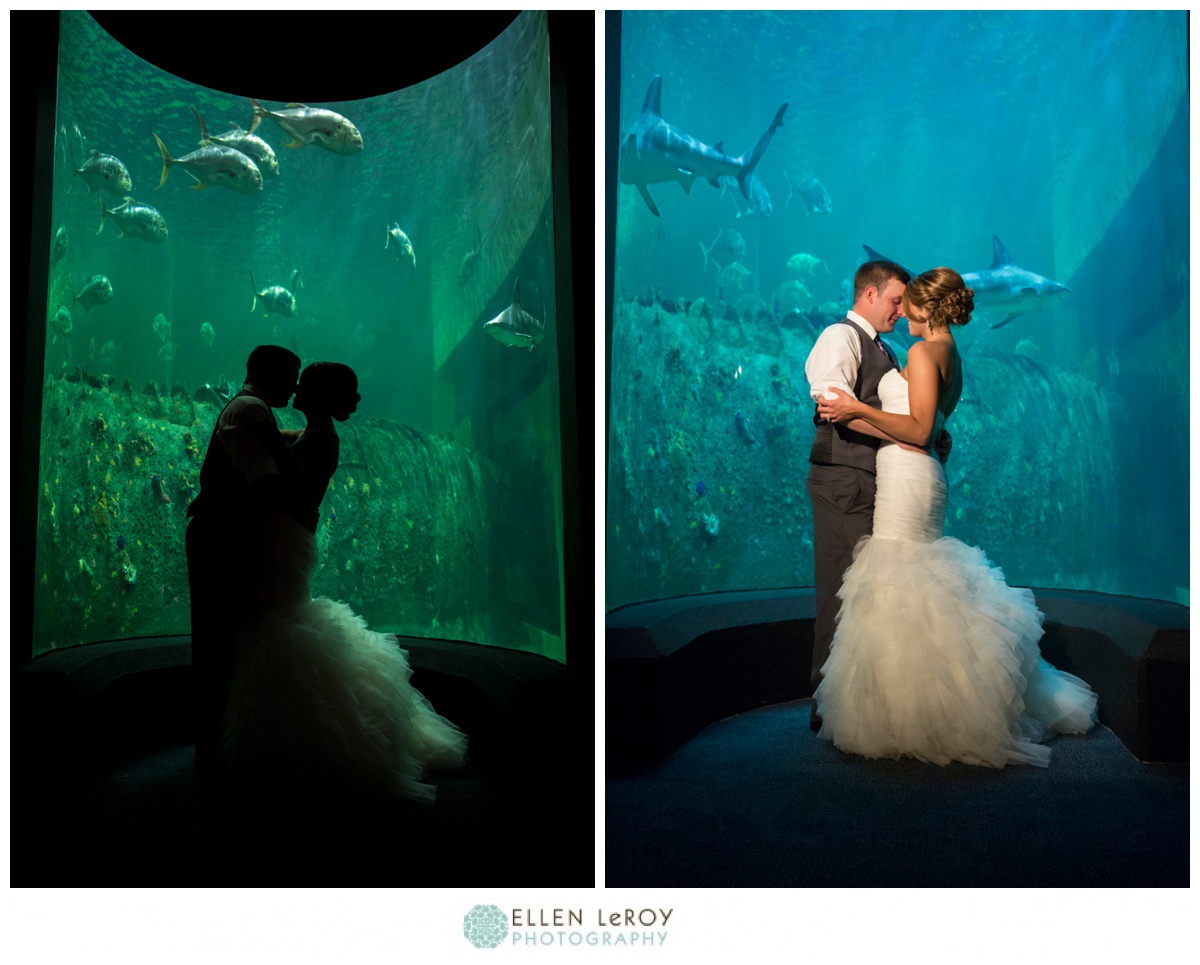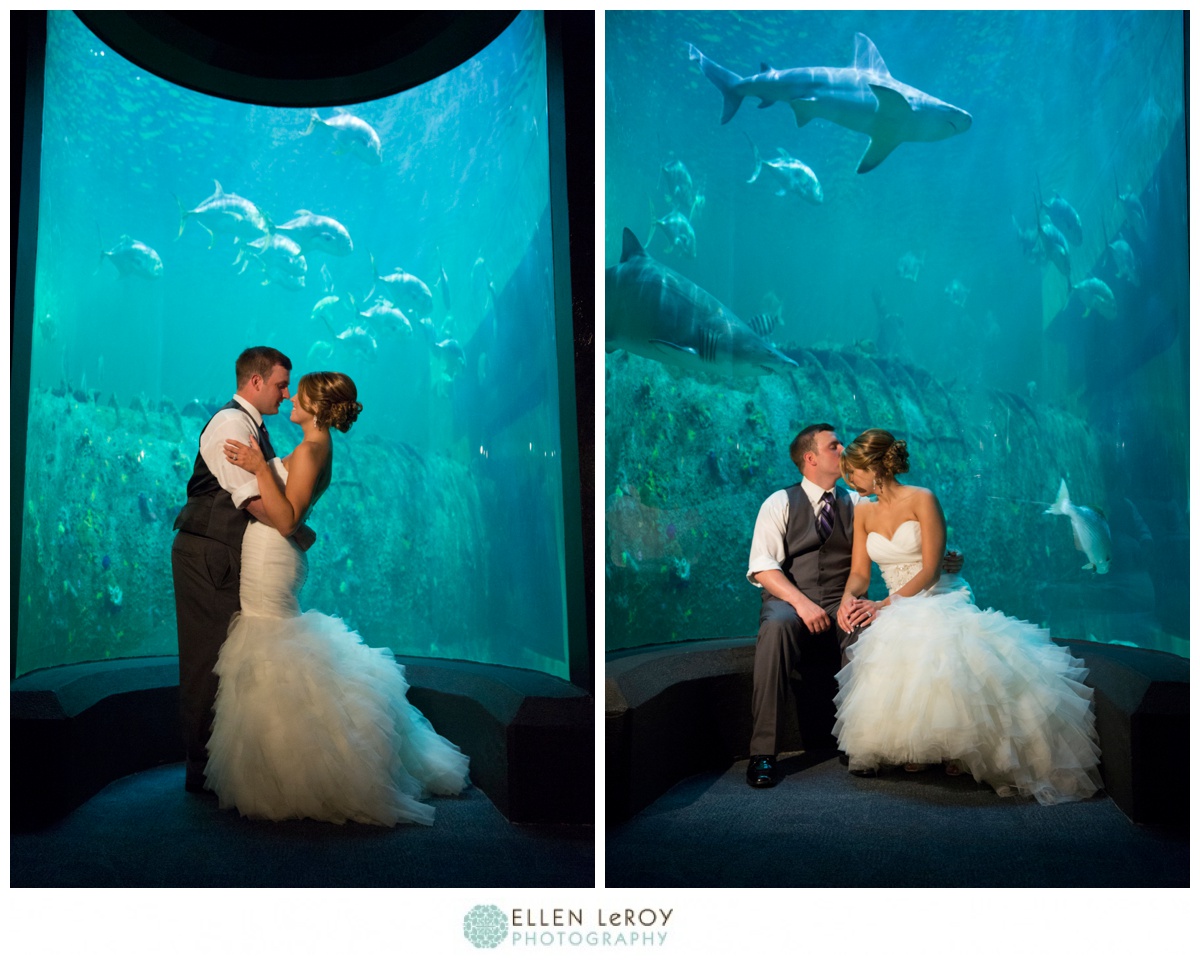 What was your favorite part of the wedding day?
I absolutely loved every moment of our wedding day and I couldn't have asked for a more perfect and special day.  There are so many great memories, but if I had to choose my favorite part of our wedding day it would have to be seeing Christian and his reaction when I started walking down the aisle.  This was the moment that my nerves started to fade and I knew I was about to start the rest of my life with my best friend.  Also, I loved surprising Christian by having his sister sing when I walked down the aisle.  He had no idea it was coming and it meant the world to him.
What surprised you about your wedding day?
I was surprised with how our florist, Julie Williams, owner of Blossom Floral Artistry, transformed the Aquarium into a fairy tale.  I knew she was going to make it look incredible and we had talked about what she was going to do, but I was literally and still am blown away with how stunning everything looked.  People are still talking about how beautiful the flowers were on our special day!  I was also surprised with how smooth and effortless the entire day was.  The Aquarium closes at 5 in the afternoon and we got married at 6:30, so one thing I was worried about was how everything was going to be set up in such a short amount of time, but it was done flawlessly because of our amazing vendors.
What advice would you give another bride/groom planning a wedding?
My advice to future brides and grooms is to make sure that you take everything in and enjoy every moment because it will fly by.  I would also suggest doing some research to find the best vendors for your event.  Ours vendors were wonderful to work with and we knew we were in good hands so that relieved a lot of stress. Lastly, I would recommend creating a budget because things can get expensive.
Did you do an engagement session or a bridal portrait session? Would you recommend it to another bride/groom?
Christian and I did an engagement session and it was definitely worth it, especially when Ellen is your photographer!  We were able to use our photos to create our save the dates and we also have great photos that we can cherish forever.  Our engagement session also allowed us to meet Ellen and get to know her before our big day which gave us one less thing to worry about.  I also did a bridal portrait session and I definitely recommend that as well.  It's not every day that you get to wear a wedding dress, and for me, it was the most special dress I'll ever wear, so it is great to have those pictures.  I know bridal portraits are more of a Southern tradition, but we also displayed several of my portraits at our reception.
Name one of your favorite images from your wedding day and tell why it is your favorite.
Oh my goodness, it's so hard to choose just one, but if I had to pick it would have to be the one where Christian and I are standing outside on the dock with the sun setting behind us and I am looking down and he was looking at me.  It really captured the beauty of the day and shows the love between us.
Is there anything you'd like to share with readers about your wedding day?
Our wedding day was perfect in every way and I could never thank my mom, dad and our wonderful vendors enough for all they did!
Ceremony and Reception Site – NC Aquarium at Pine Knoll Shores 
Caterer – Floyd's 1921 
Florist – Blossom Floral Artistry
Cake Maker-  American Dream Cakes
Dress Designer – Wtoo by Watters 
Bridal Shop – The Little White Dress (bridal gown) and Maggi Bridal (bridesmaids' dresses)
DJ/Videographer – DJ Professionals and Video 
Rental Company – Crystal Coast Tent & Event Rentals
Transportation – Diamond Limousine
Invitations- Minted
If you are having a wedding at the Aquarium at Pine Knoll Shores or another venue, we'd love to help you with your photography.  Come learn more about our wedding photography, or click the button below.