While special photography sessions for high school seniors have become the norm in most parts of the USA, in Carteret County, they are just starting to take off.  These are some of my favorite sessions because seniors tend to be energetic and want to express themselves so they are up for experimenting.  I love to collaborate to find a way to document the personality of the high school senior so that everyone's session reflects her unique style.  Emily enjoys fashion, so she had several outfits to choose from.  We chose to take the pictures at Fort Macon in Atlantic Beach because it offers a variety of settings in a small area.  Her clothing ranged from leopard print with a bold red belt to soft powder blue with a wreath of flowers on her head.  So…take a look and see how the clothing choices affected my choices of backgrounds and also the processing techniques used to create the final images.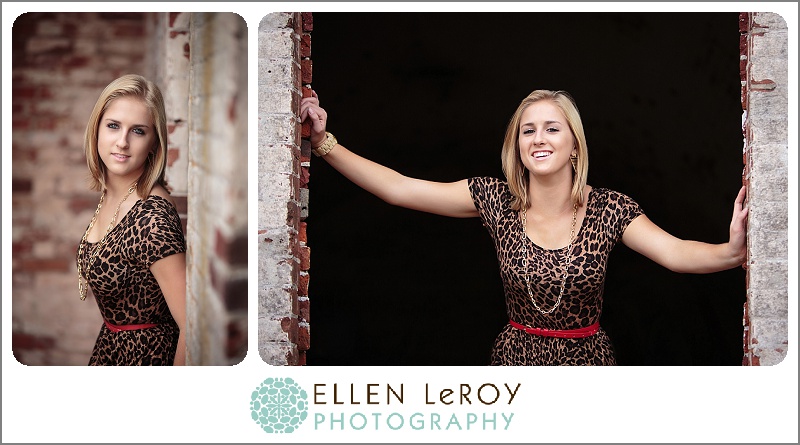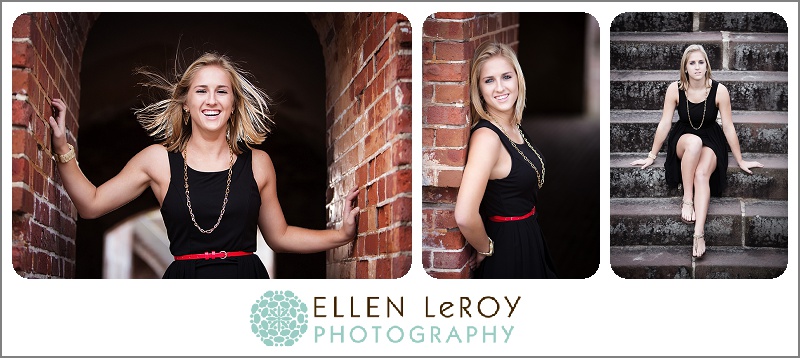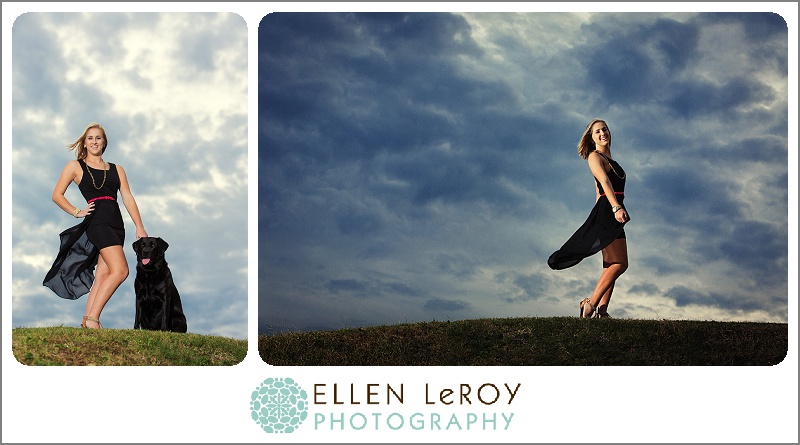 Emily wanted to include her dog, so a black dress seemed perfect.  We also wanted to play up the wind that day, so I had her go to the top of a hill where her hair and dress blew nicely.  I used an off camera flash to bring out the texture and drama of the clouds.
Next, she changed looks completely to a pale blue dress with a headpiece of delicate pastel flowers.  I decided to give these images a vintage look.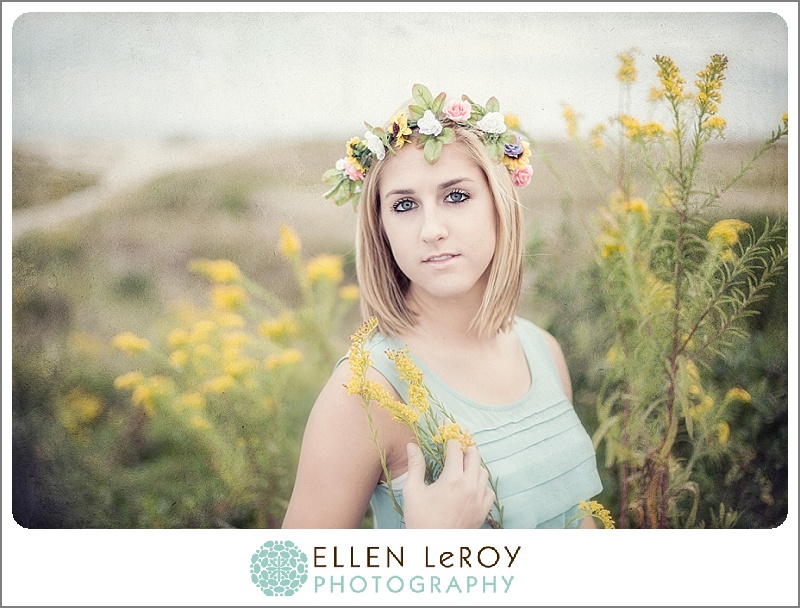 To see more samples of high school senior portrait sessions by Ellen LeRoy Photography, click here.
If you are a photographer and would like to learn more about Ellen's techniques, please join her education newsletter here.