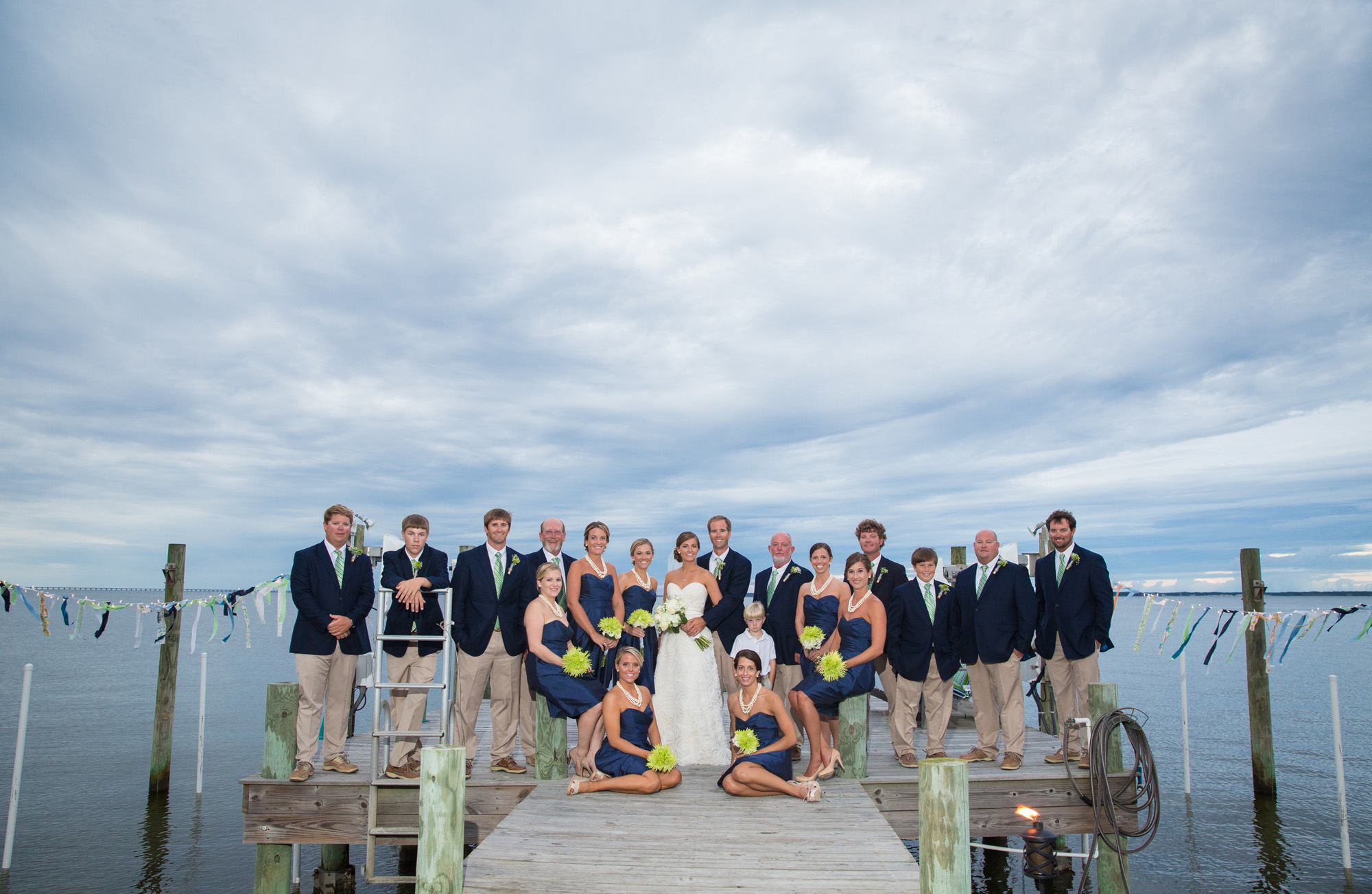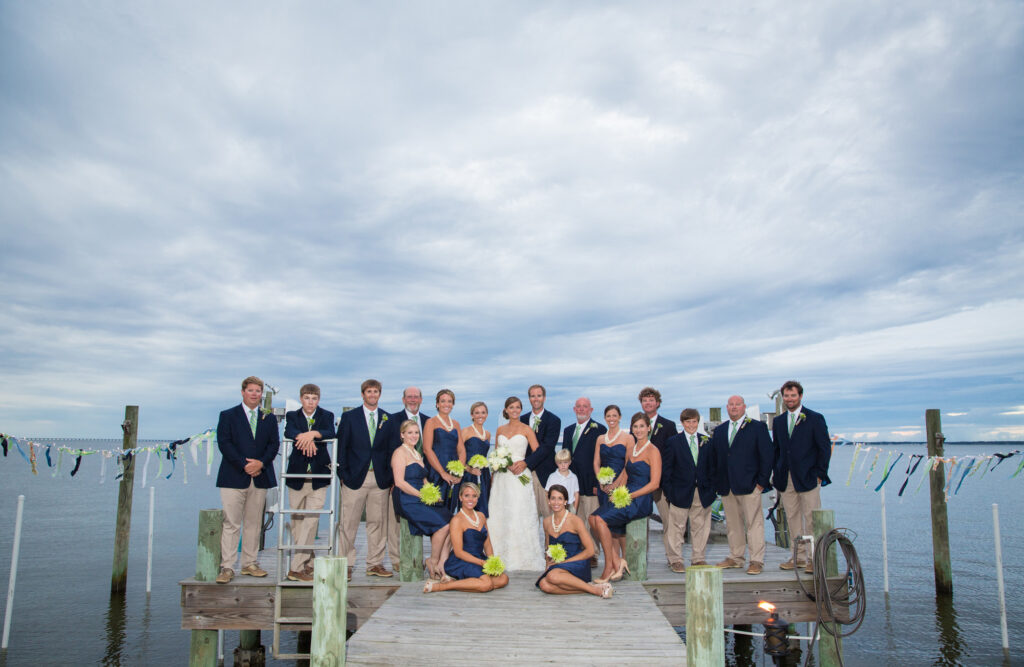 Kelsey and Jonathan were married by the water at their parents' house on the sound near Mann's Harbor, NC.  The wedding had a nautical theme and the main colors were navy with a bright green.  The ceremony was outdoors with the water in the background.  Just as Kelsey walked out of the house and started down the aisle, and airplane flew over with a banner saying "Congratulations Jonathan and Kelsey" that was a gift from one of their guests.
The decorations were rustic and Southern with lots of burlap and antiques. My favorite detail was the shotgun shell boutonnieres.  The hollow shells were filled with baby's breath.  In addition to a cupcake stand, several relatives had made family favorite desserts which were labeled and offered to guests on an antique sideboard.  The event was a true community effort, and Kelsey's dad's friends made barbecue for dinner on an open grill.
Instead of a sign in book, the couple had a tree made out of branches, and guests signed wedding wishes to paper ornaments and then hung them on the tree.
One of the best moments of the day was the surprise that awaited Jonathan when he reached up to take off the garter.  Kelsey had on a lace garter gun holster, and inside was a beautiful antique pistol that was a gift for Jonathan.
Kelsey's advice for those who are planning a wedding is, "Take a moment to embrace everything that is going on. It goes by too fast!"
Below are my favorite wedding pictures showing the details and the moments that made their wedding special.
Click on any image to see it bigger.
Vendors:
Our wedding was on my parents property, my dad and family/friends catered, we made the invitations, a friend was the DJ. My dress was Casablanca from Maya Couture in Norfolk VA.