Jessa and Tommy got married in Atlantic Beach, which is how they found me…but if you know me…I love an opportunity to travel.  Therefore, when I realized they lived in Winston-Salem, I suggested we do their engagement session there.  I think engagement sessions are great opportunities to reflect the interests and personalities of the couple, so doing a session in a meaningful location to the relationship is ideal to me.  Jessa and Tommy had recently purchased their first house together, so it seemed like a no-brainer to start the session there…especially since we got to feature Winston, their precious puppy-child.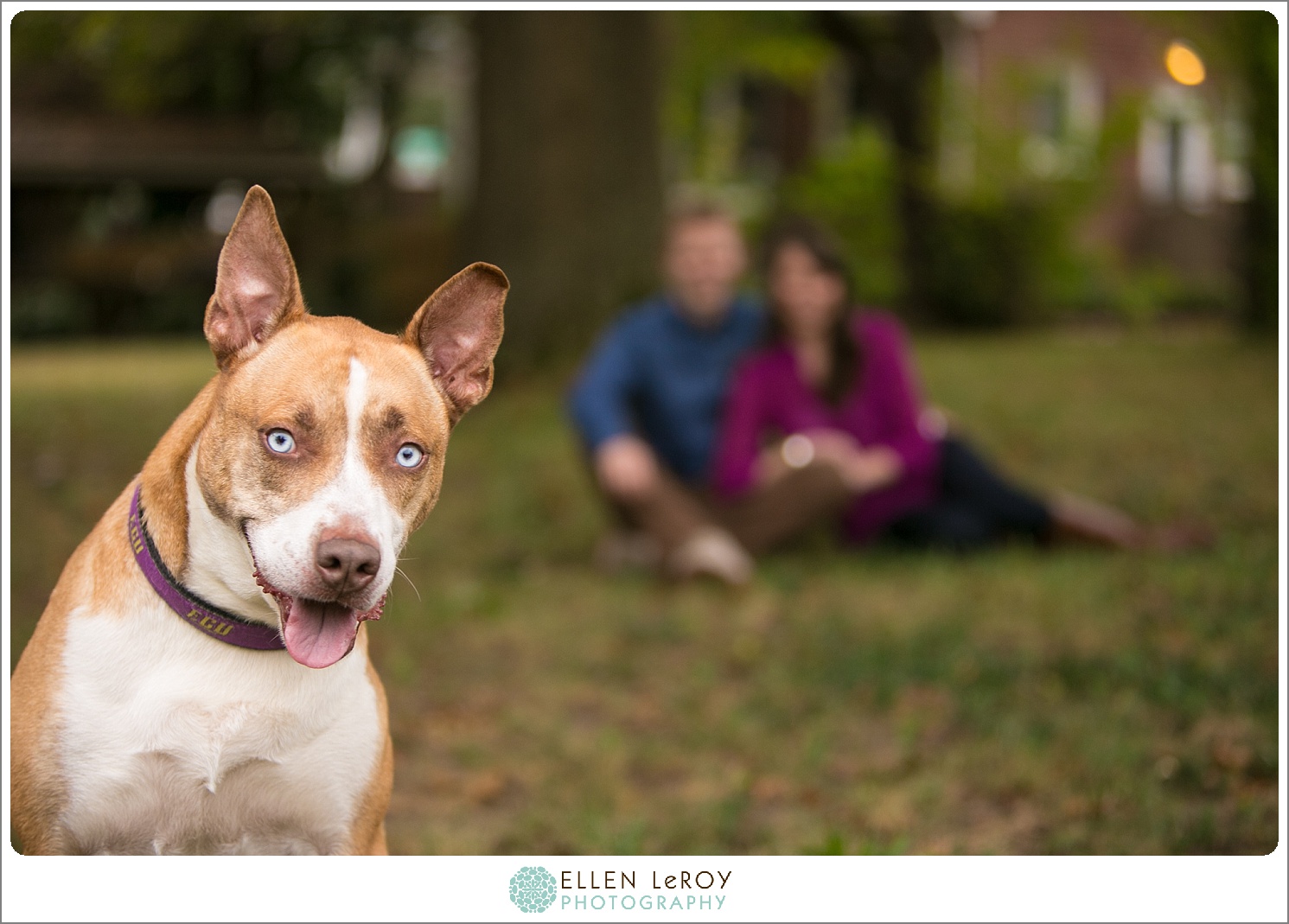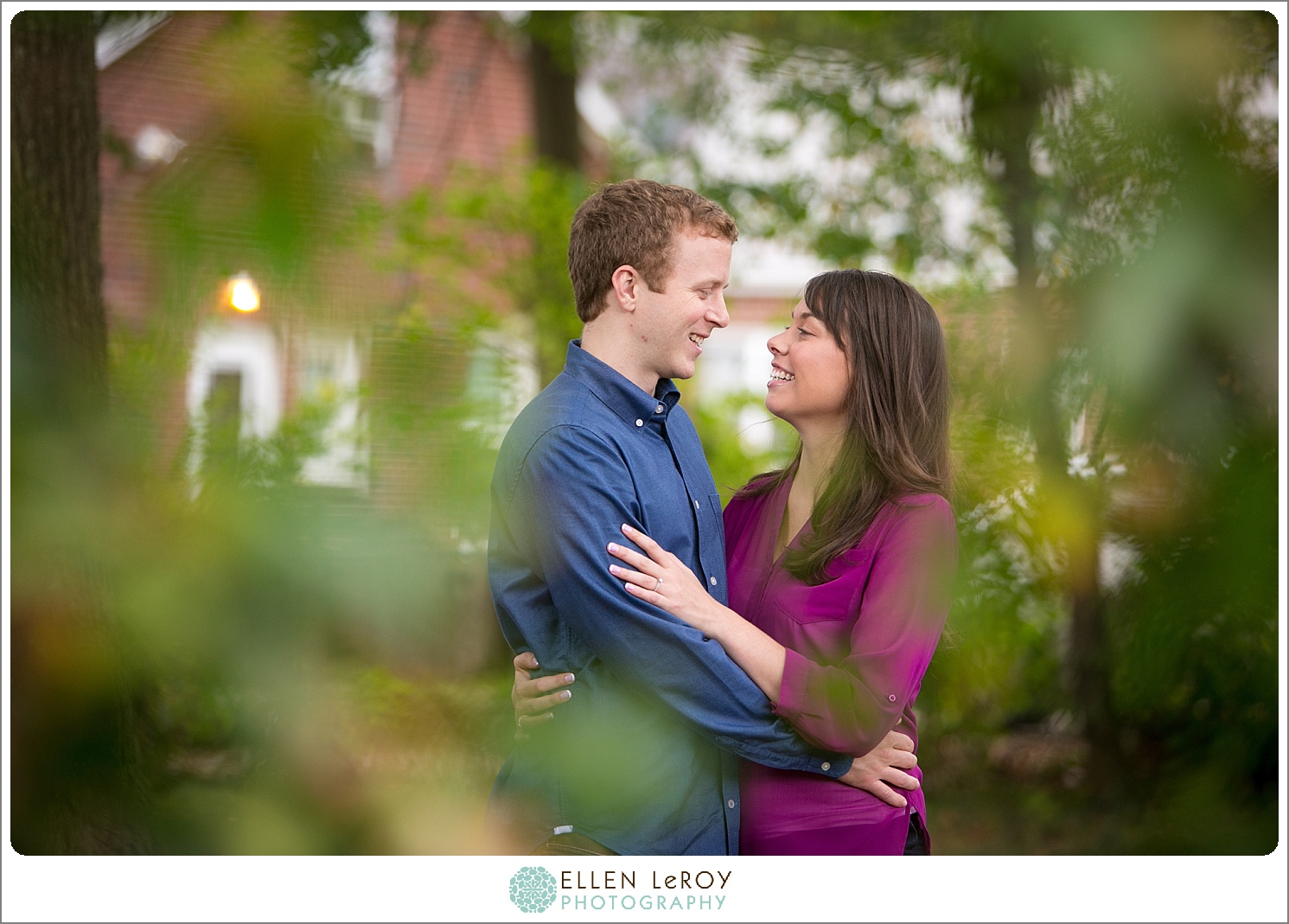 I love how Winston is sitting inside the front door in the bottom left picture.  It makes it even more special.
Next, Jessa and Tommy had the BRILLIANT idea to do the second part of the session at the Dixie Classic Fair in Winston-Salem.  I have always wanted to do an engagement session at a fair, and it was just as wonderful as I had hoped.  It was great for giving them a fun way to show their playful relationship.  I only wish I could have had more time…so please contact me if you'd like to do an engagement session at a fair!  I won't charge any travel fees just for the opportunity (and my teen-aged lighting assistants love this job more than I do).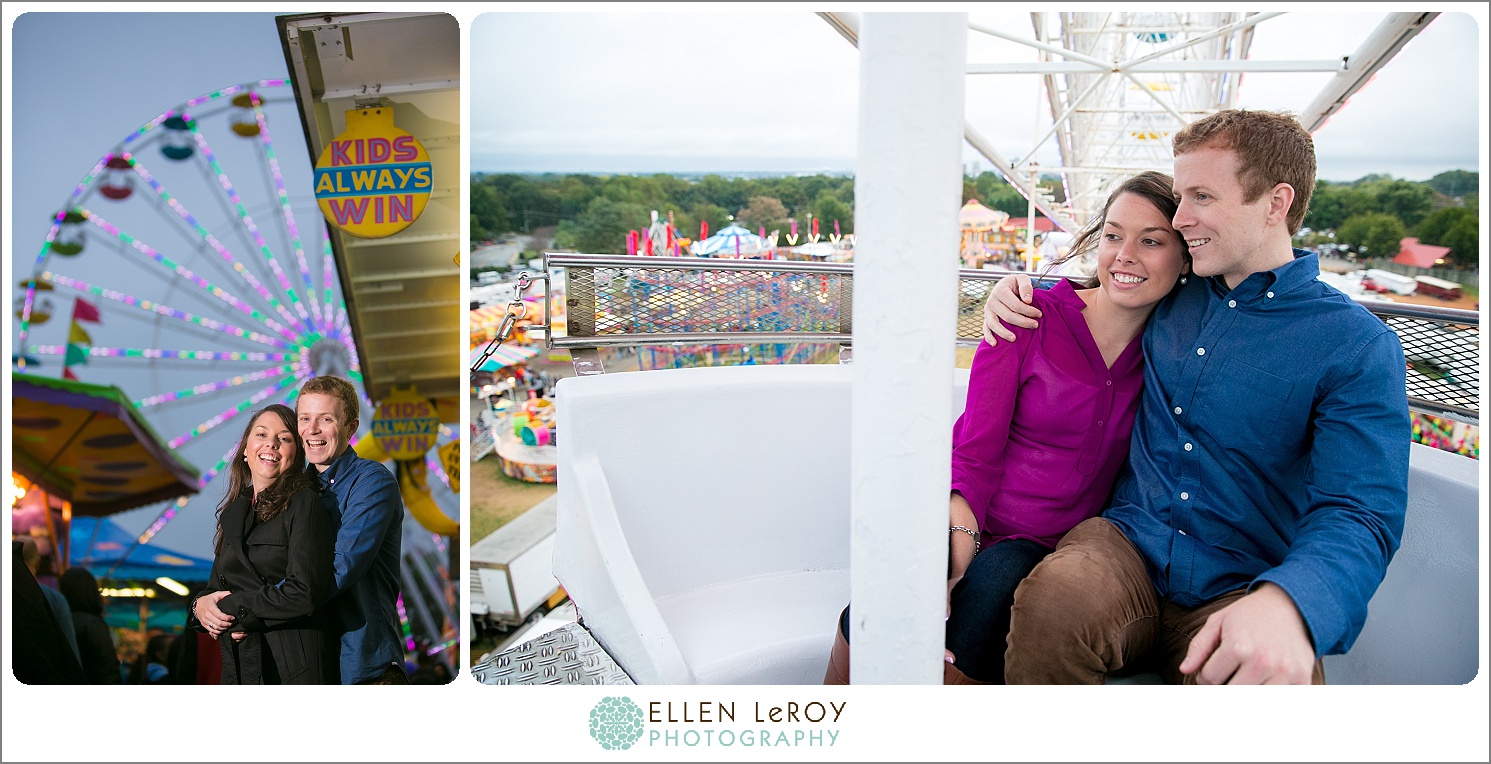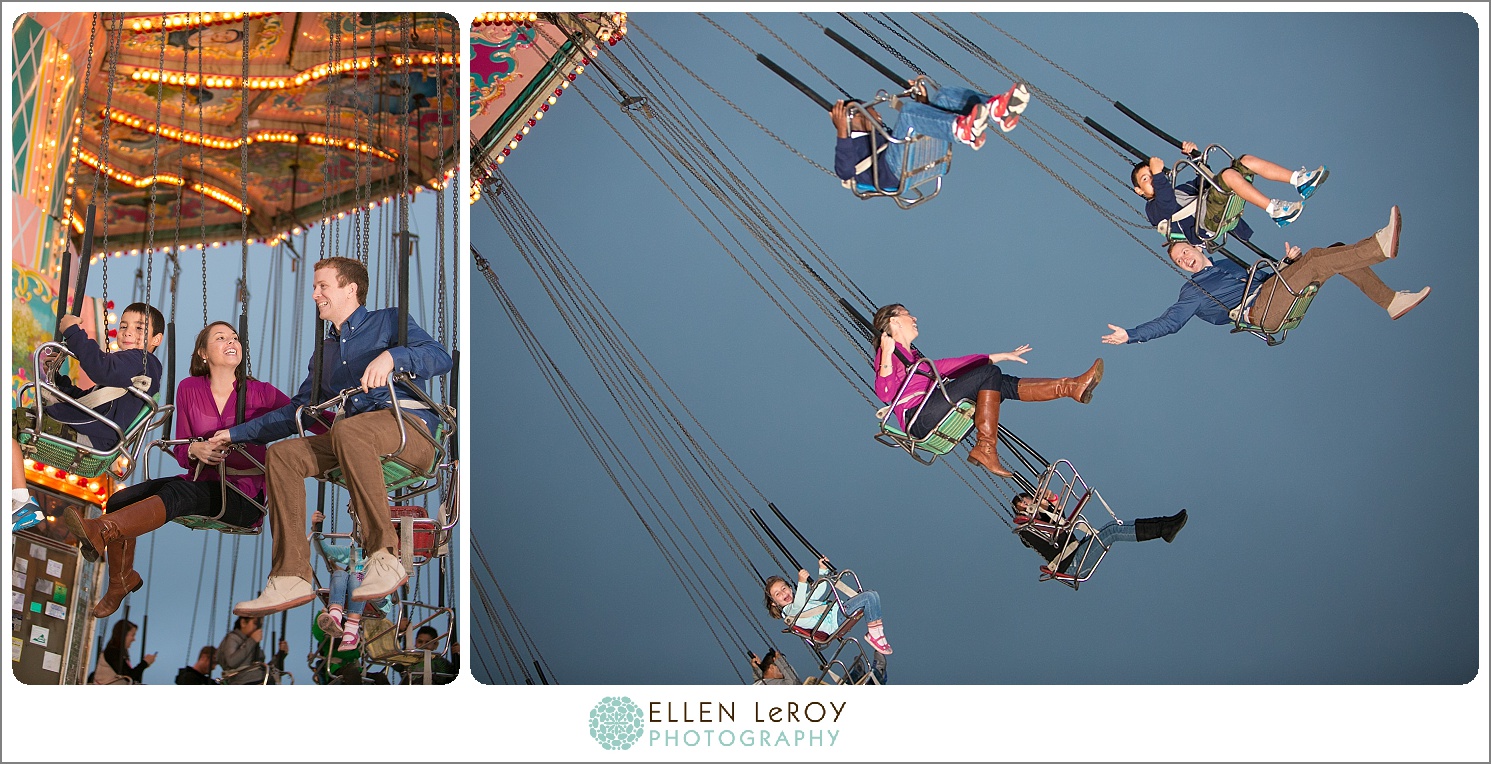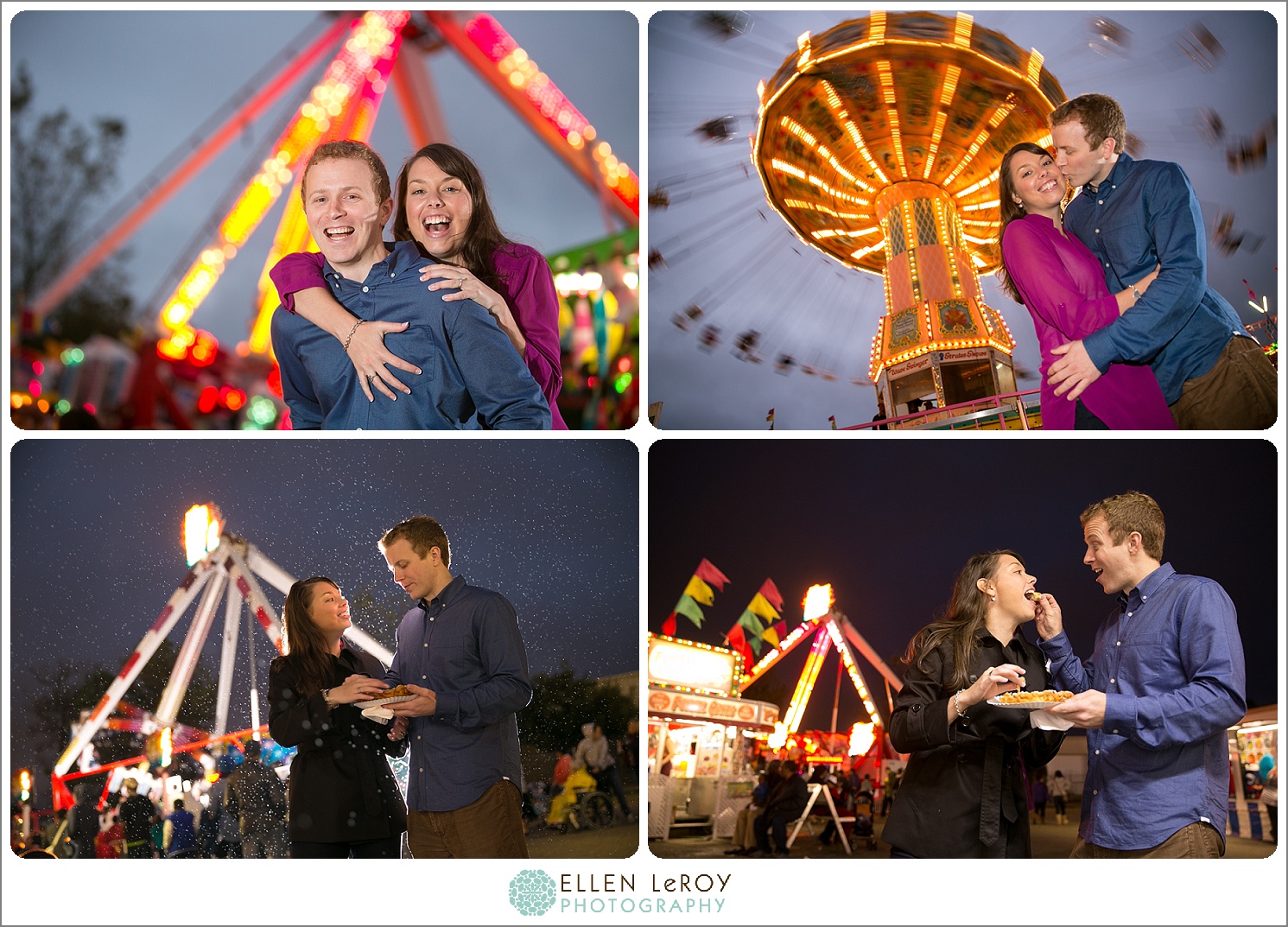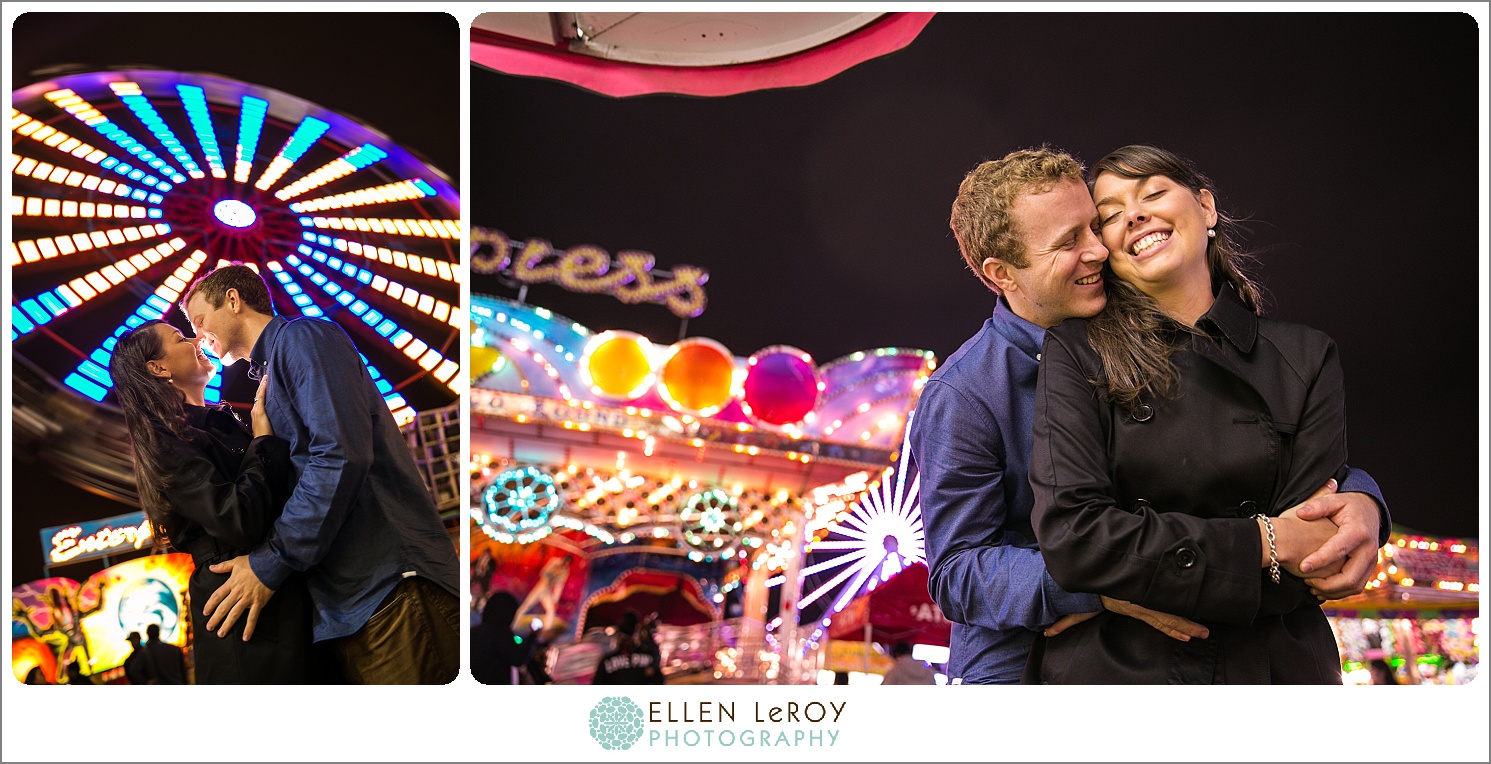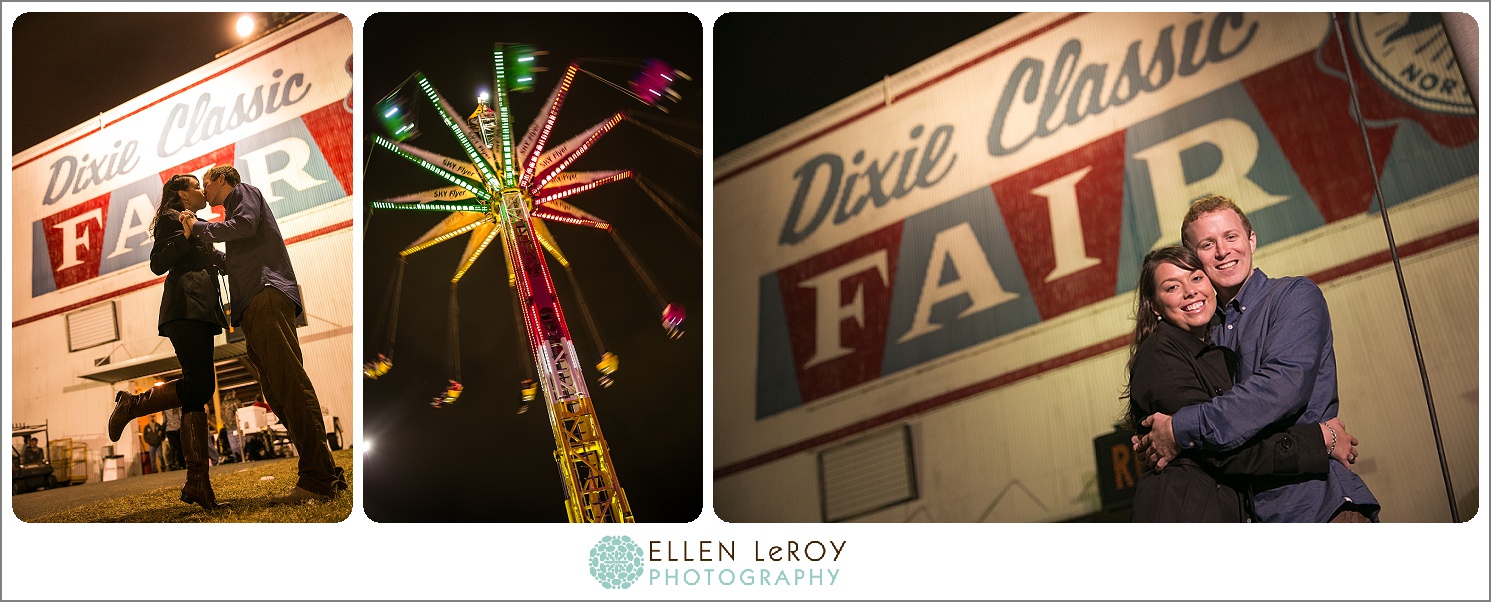 Contact me at Ellen@EllenLeRoyPhotography.com if you feel like playing at the fair.  Now that I've had a taste, I have some great ideas for more images.